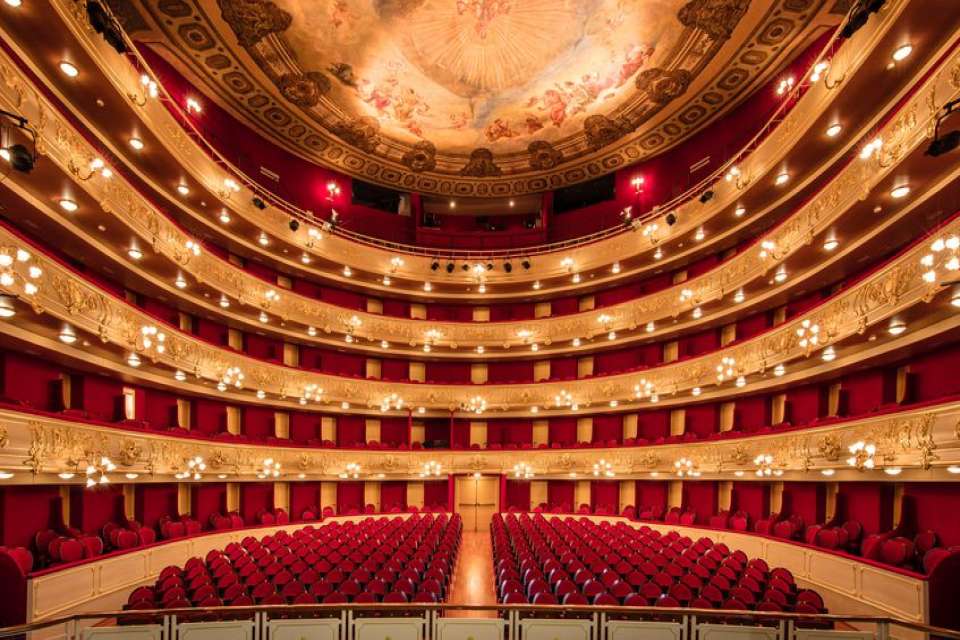 Four reasons to visit the Teatre Principal
written by Es Príncep / February 17, 2023
Getting to know a city is delving into its depths, discovering its most hidden secrets, walking through its streets until finding its true heartbeat. Discovering the true essence of a city means leaving the surface behind and delving deep until reaching its heart.
Getting to know Palma means getting to know its gastronomy, its architecture, and its history. Its people, its streets, and also its culture.
Discovering a city's culture is an ideal opportunity to learn about different ways of life, traditions, and beliefs.
At Es Príncep, we invite you to enrich your experience in the city and discover one of our most special jewels: the Teatre Principal
Opened in 1667, it has undergone various modifications to its structure, but always maintaining its essence as a primitive "Casa de Comedias," the name with which it was born.
At Es Príncep we give you 4 reasons to visit one of the city's treasures:
Historical architecture: The Teatre Principal is an impressive example of 19th-century architecture, with unique decorative elements and details that make it a stunning building.
Cultural heritage: The Teatre Principal is one of the most important examples of the city 's cultural heritage and a witness to its history. In addition to hosting Palma 's theatrical tradition, it is a reference point for the performing arts of the Balearic Islands.
Entertainment: The Teatre Principal is a vibrant and lively place that offers a wide variety of shows, from operas and concerts to theatrical plays and cultural events. Visiting Palma and attending one of the scheduled shows is a wonderful way to get to know the city's culture, mix with the locals, and experience the city as one of its own.
Unique experience: getting to know a city also means getting to know its leisure activities. Without a doubt, attending a show at the Teatre Principal can become a unique experience that you will remember beyond the main attractions of the city. It creates memories to which you can always return.
In summary, visiting the Teatre Principal in Palma is an enriching cultural experience that combines history, architecture, and entertainment to offer a unique and unforgettable experience.
Experience the culture, experience the city!