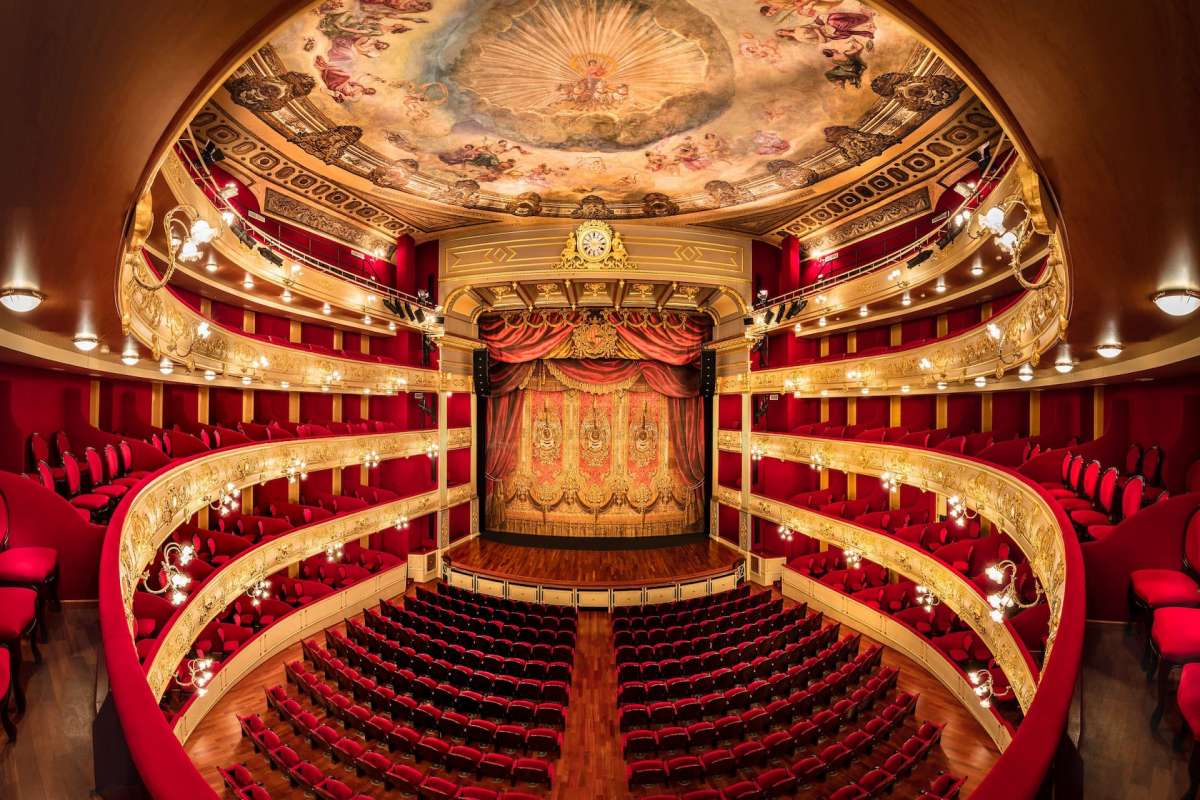 The best theatres in Palma
written by Es Príncep / March 09, 2021
If 2020 has shown us anything, among many other things, it is the importance of culture in our lives.
During the months of severe lockdown, films, series, books or music were our true lifelines. Culture provides us with stories to immerse ourselves in and forget, if only a little, the harsher side of reality.
Culture makes us freer, wiser and, why not, happier.
Palma, a city in constant change and growth, has made its cultural fabric one of its most important material and non-material assets. Theatres, concert halls, independent cinemas, museums and exhibition halls have managed to create a vibrant cultural life that allows people to diversify their leisure time in an increasingly lively city.
If you are a theatre lover, we at Es Príncep would like to recommend the best theatres in Palma. Each one offers a different programme to satisfy different cultural tastes and interests.
Teatre Principal
One of the most famous and well-known theatres in the city. Its history dates back to 1667, when it was still the Casa de les Comedies (House of the Comedies). Over the centuries, the theatre has undergone several reforms with the aim of transforming it and adapting it to the new times, without losing even a little of its charm.
The programme is varied and very complete: from the best local, national and international plays to the best operas and concerts.
Teatre Municipal Mar i Terra
Built in 1898 as the headquarters of the Societat recreativa Mar i Terra (Recreational Society of Mar i Terra) and restored by the city of Palma in 2010, it is a piece of the city's architectural heritage and its rooms are open to the public for traditional use.
Teatre del Mar
For more than a quarter of a century it has been one of Palma's most popular and unique theatres. As its name suggests, this theatre by the sea experienced the heyday of amateur theatre from the 1940s to the 1970s.
A "neighbourhood theatre" managed by the Fundació Teatre del Mar and also by the civic community, whose members both love the theatre and play a very active role in its preservation and continuation.
Trui Teatre
Trui is one of Mallorca's most traditional brands when it comes to shows. Thanks to them, we have been experiencing and enjoying the best artists on Mallorca for years. Trui Teatre is a dream come true. A fresh, young and innovative offer within everyone's reach that has managed to position itself among the best cultural venues in Mallorca.
Palma as a city has many charms, a lot of them, but in recent years the cultural side has undoubtedly been one of the most attractive aspects.
Are you coming to the theatre