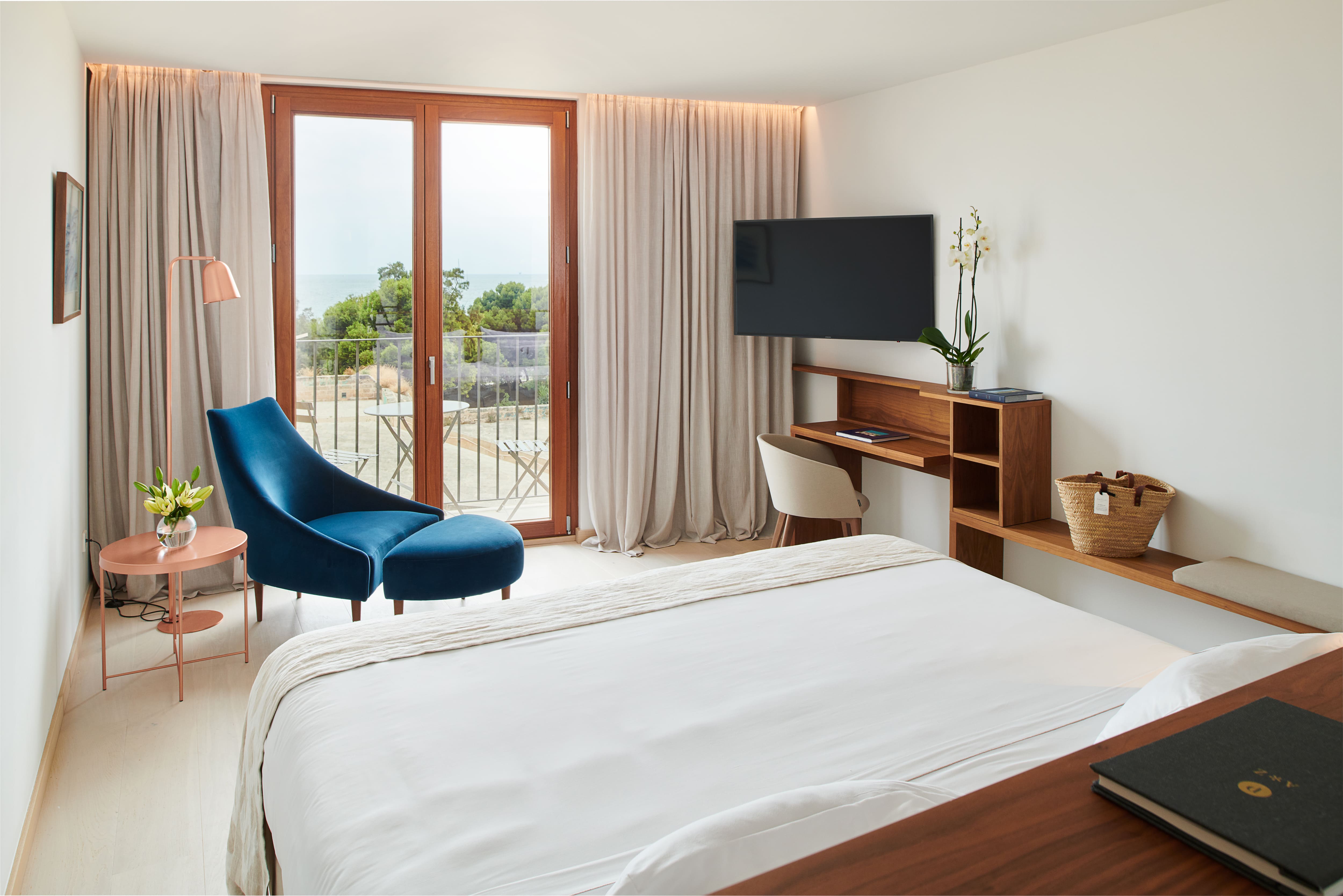 Deluxe Sunrise experience
Feel at home in our cosy room, enjoy at your choice a tasty dinner or lunch, wake up with a delicious Breakfast, and relax in our Coco Spa *Includes a welcome bottle of cava/wine.
Type of room: Double standard. Breakfast will be served between 7:30 and 10:30 in our Mura´s Restaurant and from 10:30-11:30 in our Rooftop Es Princep a la carte (if sunshine). Lunch or dinner: choose a starter, main course and dessert. Spa: Thermal water circuit of 90 min. *Advance booking is mandatory
Reservar
500€ for 2
Dream with stars
Enjoy our beautiful Premium rooms with sea views and an incredible gastronomic menu in our Michelin-starred Zaranda restaurant.
Type of room: Double Premium with a bottle of wine/Cava included. Breakfast will be served between 7:30 and 10:30 in our Mura´s Restaurant and from 10:30-11:30 in our Rooftop Es Princep a la carte (if sunshine). Dinner: Gastronomic menu in Zaranda Restaurant, no drinks included. Spa: Thermal water circuit of 90 min. *Advance booking is mandatory
Reservar
900€ for 2