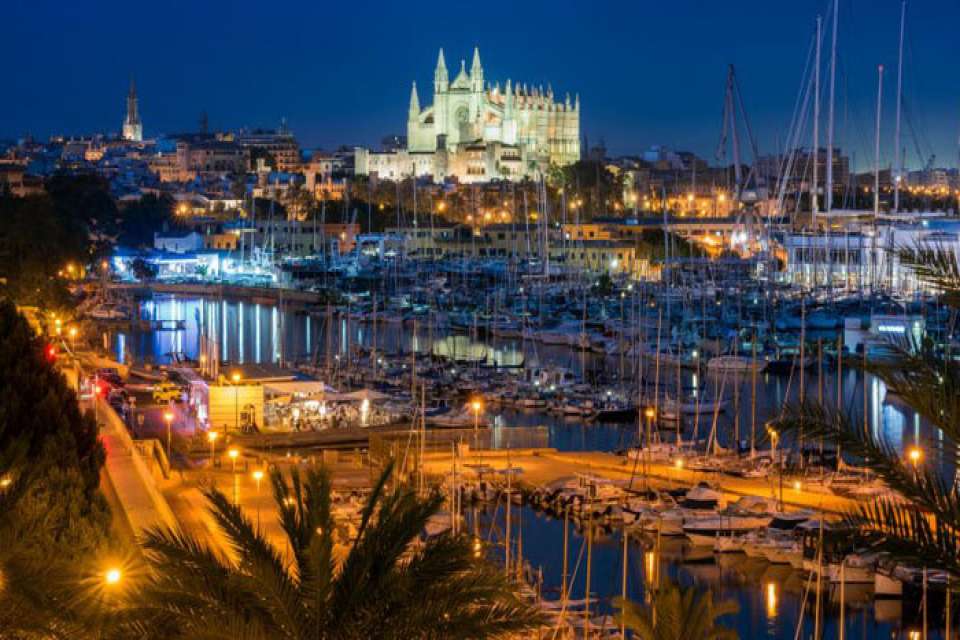 Experience Nightlife in Palma
written by Es Príncep / August 28, 2023
The capital of Mallorca comes alive during the nights of weekends and holidays, and even more so during the summer months. Nightlife thrives in various areas of Palma with intensity, and in some cases, as early as the late afternoon, depending on the time of year.
Music, dancing, drinks (not necessarily alcoholic), the occasional tapa, and the exclusivity of many venues provide an unforgettable experience for night owls.
The Paseo Marítimo
By the sea, it's a bit cooler in the summer. The Paseo Marítimo, Portixol area, Porto Pi, and the harbor are must-visit spots to enjoy Palma's nightlife, or at least a part of it.
After a concert or performance at the Auditorium, the options for tapas, vermouth, and cocktails are quite enticing. At Aperitime, you can start with a Caprese skewer or one with Serrano ham and arugula, paired with a vermouth or a daiquiri, depending on the time and your inclination to stay up late.
Another perfect starting point is Hogan's Live Music, where many nights feature live music, and other times sport events are broadcasted. Quality Irish beer paired with chicken or tuna focaccia, wings, or fantastic portobello mushrooms gratinated with goat cheese and lemon aioli make for a great start to an unforgettable night.
From here, the nightlife sets the city in motion, either along Avenida Gabriel Roca - the popular Paseo Marítimo - or through Palma's most famous neighborhoods.
Party in La Lonja
The alleys of La Lonja retain the charm of the medieval city with cobblestones and narrow passages. Many ground floors in this area have turned into excellent places for drinks, most of them maintaining their original aesthetics.
An example is Ábaco, a marvelous 16th-century palace furnished in period style with classical statues that give it a distinct air of elegance. Many Fridays, around midnight, classical music plays as petals rain down on diners.
Here you can enjoy fine wine, a delicious and refreshingly crisp champagne, one of the cocktail specialties, or even savor a delightful dessert, always made from fresh fruit combined with whipped cream, chocolate, almonds, or vanilla, among other ingredients.
Downtown Palma
One undeniable advantage of Ciutat is that everything is close by. That's why transitioning from La Lonja to downtown requires just a few steps, undoubtedly worth taking.
Here, we find an exceptional proposition: the Sky Bar, located on the rooftop of the elegant Hotel Saratoga. Many nights feature live music, but the real spectacle is the 360-degree views of the city from above. The bay of Palma, Es Baluard museum, La Riera... all lie at the feet of the diners who venture up here.
The cuisine is artisanal, just like the cocktails, Mediterranean and very seasonal. You can savor oysters, either natural or with creative twists, such as avocado and kimchi tempura, crystal bread with Es Trenc salt, or crispy shrimp popcorn.