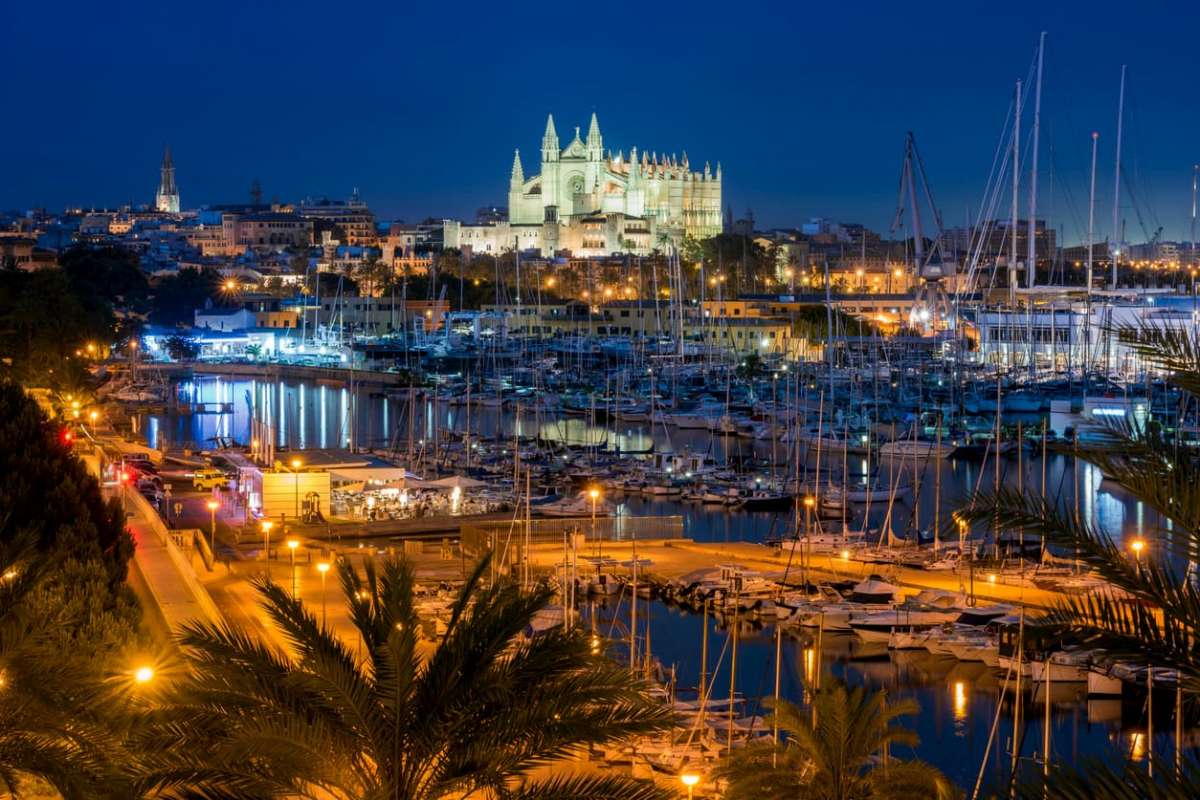 Best places for a night walk in Palma
written by / September 02, 2020
Cities usually show us two different faces depending on the time of day. The brightness of the clear days compared to the nightly intimacy of the street lights.
The darkness of the night gives many cities a mysterious and enchanting aura. Dim lights manage to illuminate the parts that we may not be able to see during the day.
There is something exotic, mysterious, intrepid about wandering through a city when night falls. The city offers us its quietest, most silent and most discreet side.
Although Palma is a city flooded with lights, it has a special charm when night falls and the moon rules.
We from Es Príncep, confessed lovers of the dark and its charms, would like to recommend the best places for a night stroll in Palma.
A stroll through La Calatrava
During a stroll through La Calatrava one has the feeling of strolling through a village on a summer night. It's a neighbourhood where calm, low lights and the taste of the sea on your skin reign. Points of light that illuminate narrow streets full of stories. The sound of silence will be your best soundtrack.
Walking around Santa Catalina
Its streets sprinkled with restaurants, the sound of its terraces and its enviable gastronomic offer make Santa Catalina one of the most popular parts of the city.
We recommend that you let yourself be carried away and discover the most authentic part of the district, where the big flower pots take centre stage and the fishermen's houses invite you to dream.
Admire the cathedral at night
The silhouette of the majestic Palma Cathedral is impressive at any time of the day, but at night it has a special charm. Its orange tones contrast with the darkness of the calm sea and the black night. The hectic activity of the day slows down and the sound of the waves can be heard from its vantage point.
La Lonja
La Lonja is by definition a nightlife district. A breeding ground for restaurants and magical corners full of details. A perfect fusion of tradition and modernity. The Gothic architecture, perfectly represented by La Lonja, one of the city's landmarks, and the modern and quirky restaurants, cafes, shops and cocktail bars.
A labyrinth of alleys that wakes up at nightfall.
Palma is without a doubt a city that is growing and developing every day and its charm is evident at any time of the day. However, when the sun goes down it becomes irresistible.