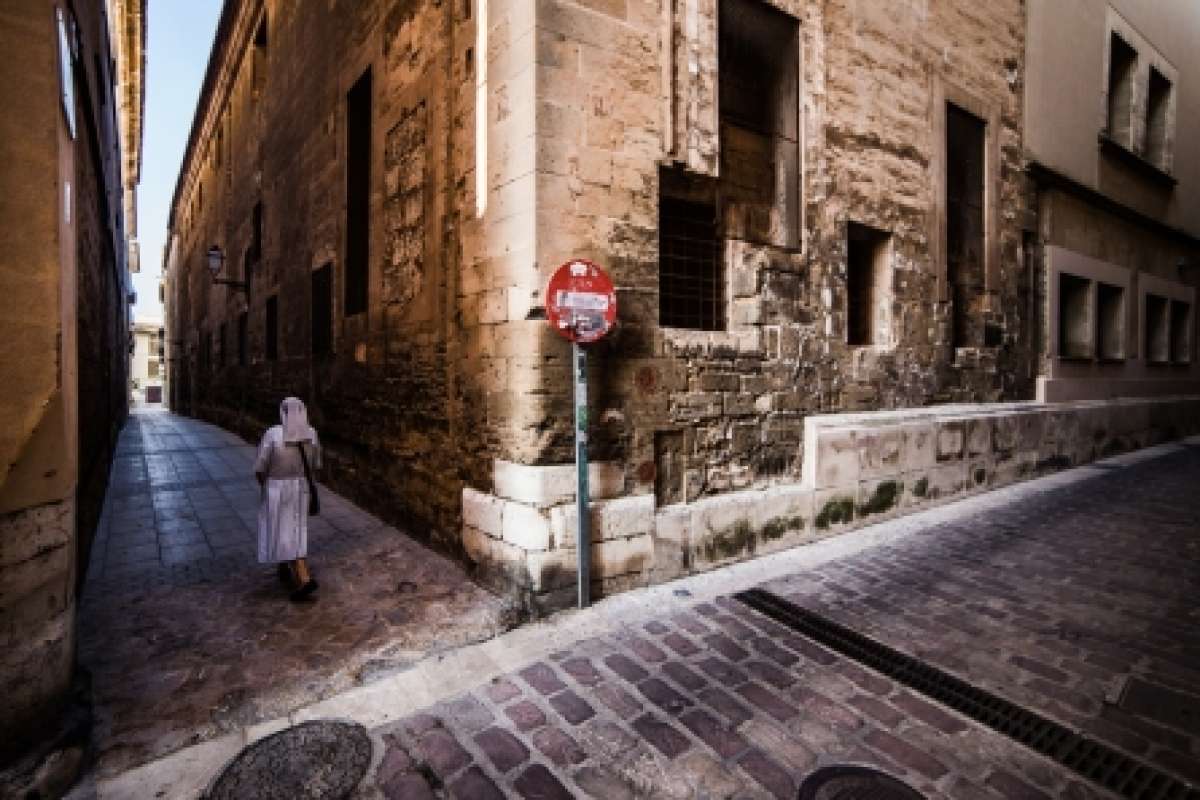 La Calatrava: a neighbourhood in Palma's old quarter
written by Es Príncep / July 25, 2022
One of the attractions of Palma de Mallorca is its marvellous old quarter, where you will find the neighbourhood of La Calatrava and the hotel Es Príncep. A medieval environment with a lot of history located near the sea and with different places to stop and appreciate the Gothic architecture of the Mallorcan capital.
Strolling through the streets of La Calatrava is like strolling through the history of the Balearic capital. Getting lost looking at the entrances of the buildings where you can see the wide vaults that, in ancient times, were used to allow the horse carriages to enter and park their horses in the courtyards. Nowadays, these stables have been converted into garages or courtyards that the owners have converted to their liking.
La Seu
In this central neighbourhood we find one of the jewels of the island, the cathedral of La Seu, one of the tallest Gothic structures in Europe and one that leaves no one indifferent when passing through the island. La Seu is home to the largest original rose window in the world. The construction of this cathedral began in 1229 and was completed in 1601, although it is still being renovated and restored today.
The walled city of Palma
What you should not miss if you visit the La Calatrava neighbourhood is a stroll along the murada in the centre of Palma. This is the section of the wall that surrounded the old city of Palma. It is one of the most emblematic areas of the city and offers views of the Parc de la Mar.
The Arab baths
Another must-see in the La Calatrava neighbourhood are Palma's Arab baths. These are a faithful reflection of the city's past. The Arab baths were founded on Roman remains, which are still fairly complete, in the historic heart of Palma. Some of the rooms, steam pipes and the remains of the chimneys that were used to heat the water and air-condition some of the chambers are still preserved in the Arab baths.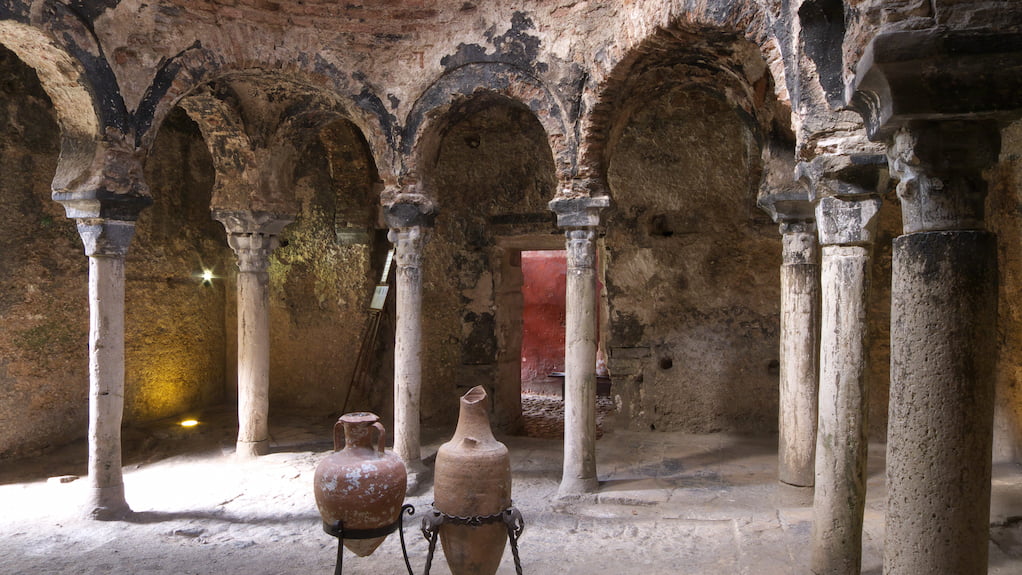 The convent of Santa Clara
In the centre of Palma we can see a 13th century convent, the convent of Santa Clara, which is very peculiar and still has many things to discover today. A place of worship, peace, simplicity and a great history. It is a construction that has undergone countless restructuring and reforms supported and financed by the island's nobility. This convent is still home to the Poor Clare nuns.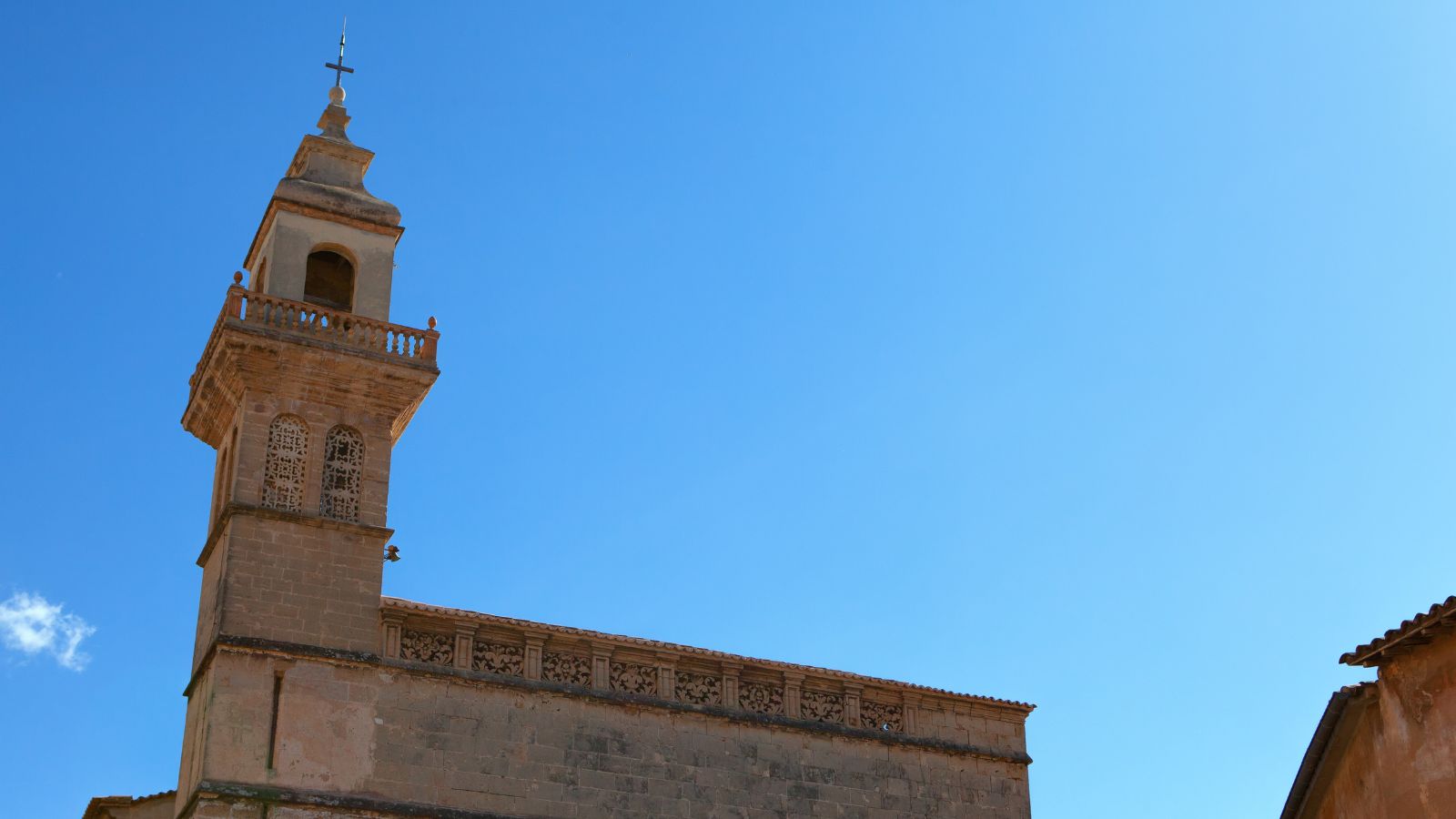 La Calatrava is a neighbourhood with a lot of history, but in which we also find many businesses such as shops, bars, restaurants and hotels that have adapted to its architecture so that the image of the historic centre is not modified.