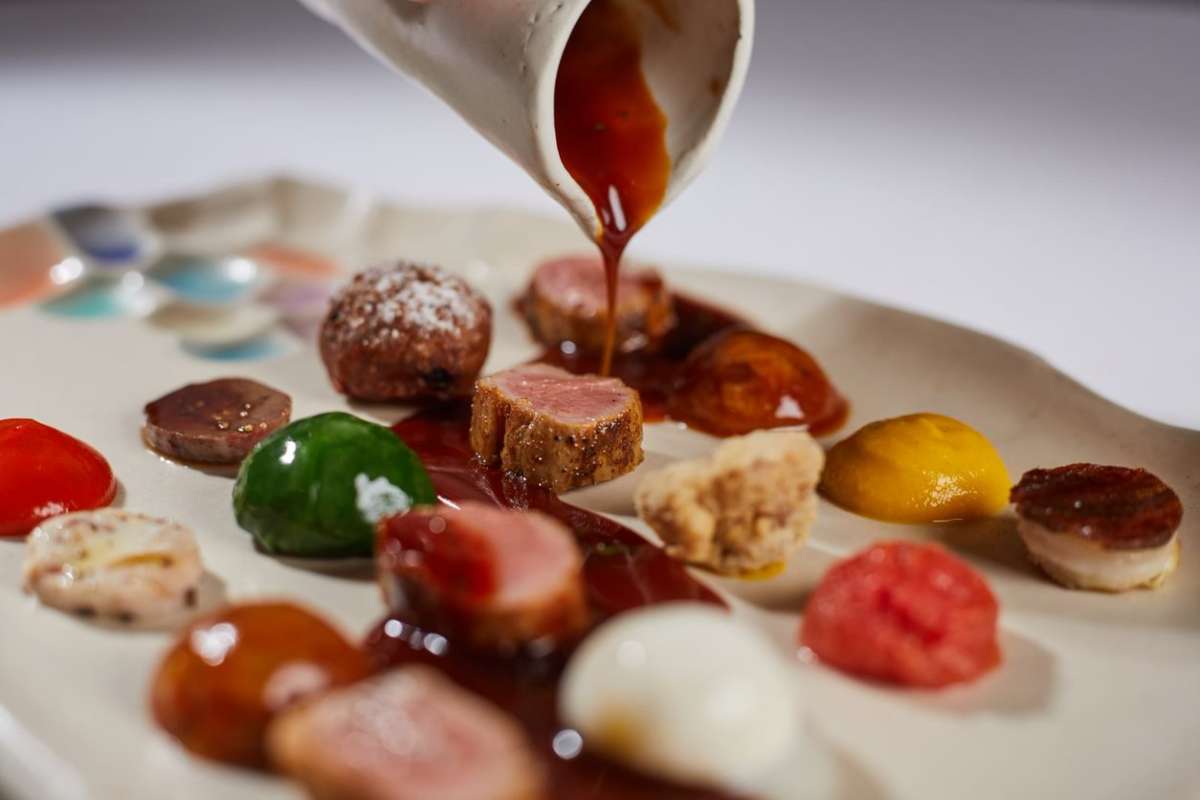 The Michelin stars shining in Mallorca
written by Es Príncep / March 24, 2023
Ten restaurants, eleven stars.
The Mallorcan firmament of haute cuisine not only doesn't lose, but incorporates one more star in 2023, that of Fusion 19, the restaurant located in Muro led by chef Javier Hoebeeck, who skillfully fuses oriental, Mediterranean, and Asian flavors.
The new chef awarded with the prestigious French distinction had been pursuing triumph for years, when he was part of the kitchen at Zaranda, formerly located in Castell Son Claret, which currently calls Es Príncep its home.
In his kitchen, chef Fernando P. Arellano leads a team of professionals from different parts of the world to offer an essentially Mallorcan proposal that paints landscapes and combines flavors in each of its dishes.
Currently, Arellano's team offers two tasting menus based on the gastronomic richness of the Balearic Islands, without forgetting a touch inspired by the chef's travels, his experiences in various restaurants in Europe, and his surroundings.
Who wouldn't be enchanted by the sophisticated Majórica oyster or the wonderful black egg?
An island sprinkled with Michelin stars.
Along with Zaranda, Palma can boast of three more stars.
In the Llorenç Villalonga square is Dins, the restaurant of one of the most media-friendly chefs of the moment, Santi Taura, who offers several proposals with local and seasonal produce.
Adrián Quetglas continues to reign in his restaurant on Paseo Mallorca, combining ingredients and recipes from places as different as London, Paris, or Moscow, without forgetting the island to which his roots belong, despite his Buenos Aires origin.
Meanwhile, Marc Fosh continues to triumph in the elegant establishment that bears his name on Calle de la Misión, with innovative cuisine that respects the product.
And from one end of the island to the other...
We find more gastronomy gems that shine on their own.
In Sóller, Benet and Jaume Vicens have made Bens d'Avall a meeting point that captures the essence of the Sierra de Tramontana: its olive trees, its meats, and the vegetables that grow under its protection, in the restaurant's own garden.
Es Fum, located in the privileged Costa d'en Blanes, in the municipality of Calviá. Chef Miguel Navarro masterfully dominates the most delicate combinations in two tasting menus.
The undisputed king of Canyamel is Álvaro Salazar, who, with two Michelin stars under his belt, invites diners to devour his creations freely and uninhibitedly, just as he and his team treat the ingredients.
Speaking of the Port of Alcudia is speaking of Maca de Castro, a chef in love with Mallorca who does not hesitate to travel the entire island to gather the best ingredients for her creations. Lloseta, Alcúdia, Sóller, Sa Pobla... Villages that come together in her recipes to create a unique sensory harmony.
And now we would have to move to Capdepera... but Andreu Genestra has recently announced that he is moving his restaurant to the emblematic building of Sa Torre in Llucmajor. Genestra, who has also been part of the gastronomic history of Es Príncep, will also move the emblematic vegetable garden that nourishes a large part of his creations along with his restaurant.
May the stars guide the steps of lovers of the best gastronomy in Mallorca.