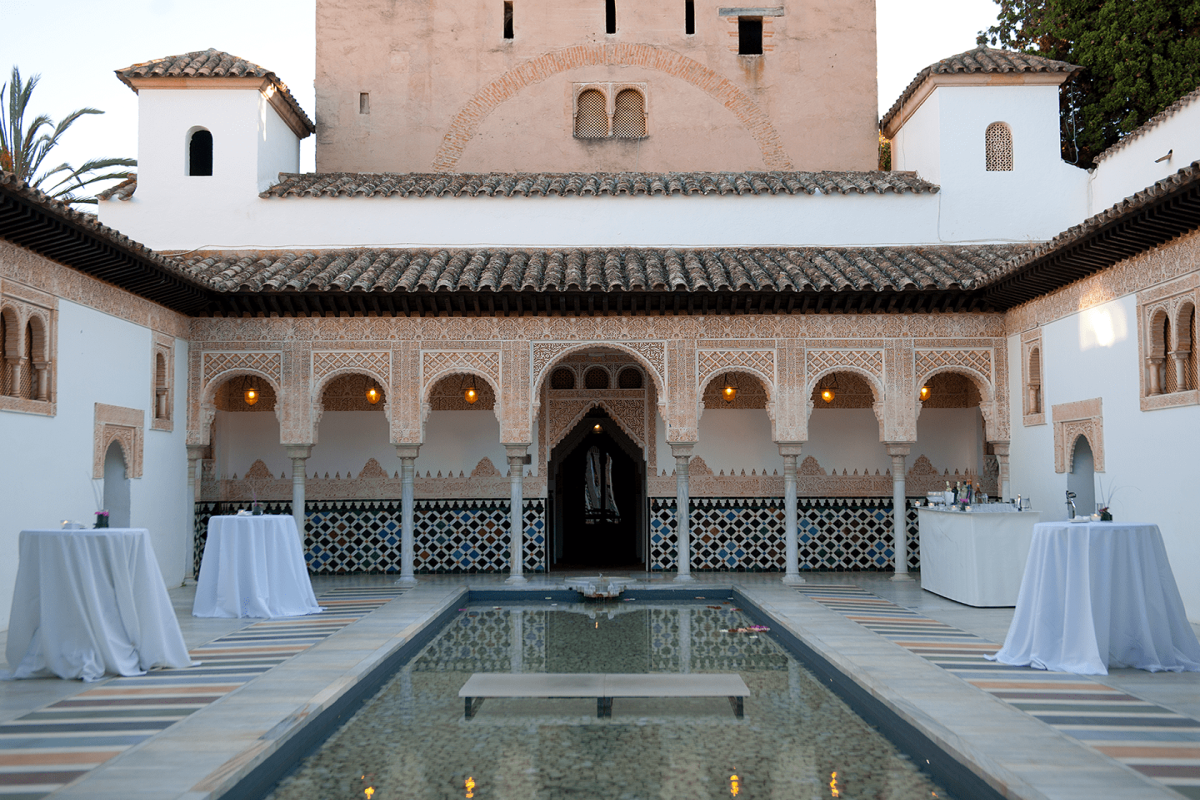 The miniature Spain of El Pueblo español
written by Es Príncep / July 25, 2023
Fried fish on the streets of Seville, wine and tapas in Toledo, or a Castilian soup in Burgos, paired with a refreshing pint of beer. We find ourselves in Palma de Mallorca, specifically in Son Espanyolet, very close to the Santa Catalina neighborhood and bordering Son Armadams.
Yet, surprisingly, we have been able to savor the gastronomy of various Spanish cities, widely separated from one another, taste their wines, and admire their main monuments, all without leaving a single place.
The Dream of an Architect
This magical place is called Pueblo Español, where the miracle happens. Following the idea of its namesake in Barcelona, Fernando Chueco Goitia, the architect of the Almudena Cathedral and one of the expansions of the Prado Museum, dreamt of a miniature Spain that could be enjoyed in just a morning or an afternoon, awakening the senses of its visitors.
Between 1965 and 1968, this small-scale Spain was constructed in Palma, featuring 15 streets from different provinces, 18 monuments, and 12 squares that make it an open-air museum. It incorporates the most important architectural styles, from Al Andalus to Gothic and Baroque.
Each street and building were created using original materials from each region, providing an authentic and genuine atmosphere, enticing visitors to travel and explore.
Exploring the Spanish Miniature Village
The narrow streets of Andalusia warmly welcome visitors. White houses, geraniums in the windows, cobblestone pavements... But, with just a few steps, we find ourselves transported to the Patio of the Arrayanes in Granada. Here, we can marvel at the impressive Alhambra square and the Arab baths, featuring exact replicas of the original inscriptions. A little further on, the imposing Tower of Gold in Seville observes those who admire it.
A few steps more, and we are in northern Spain. We can visit Plaza Fary Luis de León, the fountain at Burgos Cathedral Square, and a bit further, various representations of churches in Valencia and Zaragoza, along with palaces like Munariz in Toledo. Among the Toledo representation, one house stands out from the others: the house of El Greco.
As we reach the Plaza Mayor, we are welcomed by the beautiful squares of Navalcarnero and Chinchón.
Popular Demonstrations and Workshops
Spain is not only represented by its main cultural and gastronomic landmarks. Throughout the narrow streets of Pueblo Español, workshops mimic the craftsmanship from different regions of the peninsula.
During the summer, the village offers shade and refreshing drinks, and in December, it becomes the venue for the largest Christmas Market held on the island. Here, visitors can not only enjoy typical sweets from all over Spain and some from Europe but also taste the typical spiced hot wine from Northern countries.