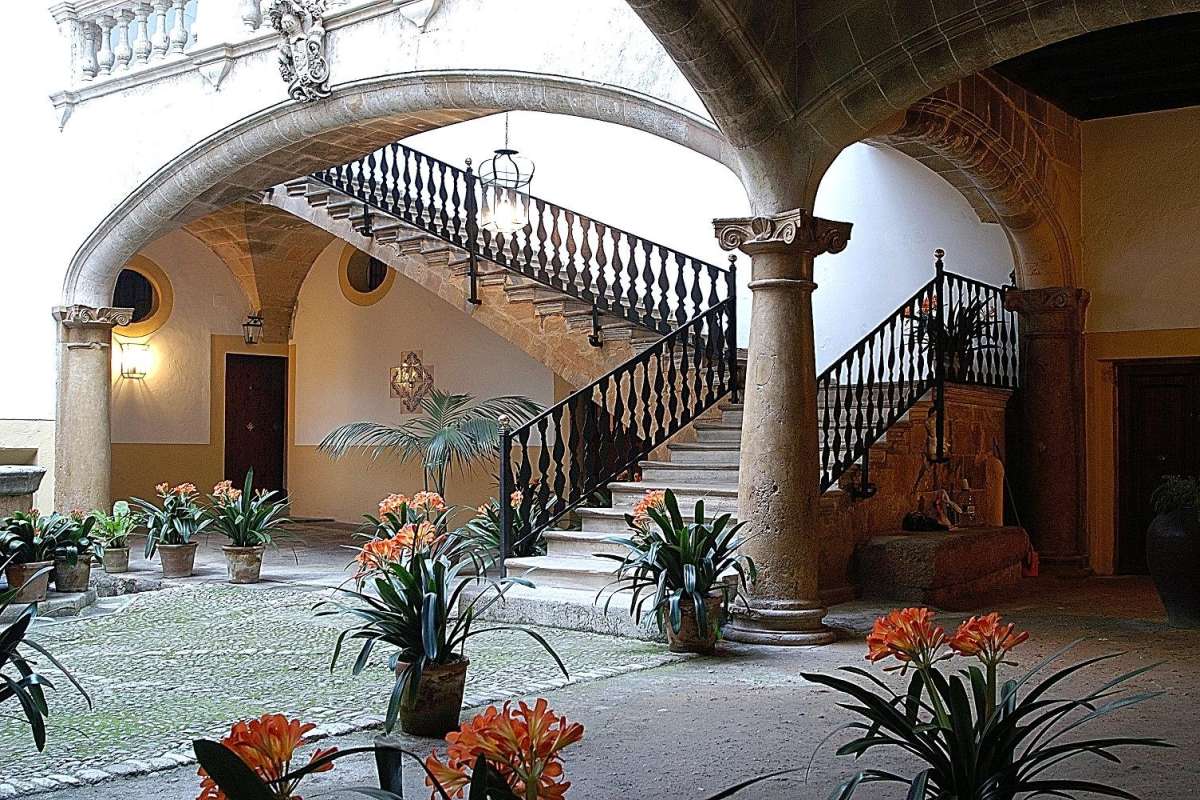 What to see in the old town of Palma
written by Es Príncep / September 26, 2022
Usually, when people think of Mallorca, they remind of its beaches, the fine sand that surrounds them, the sea, and those postcards through which the Mediterranean goes around the world. However, besides the coast and its charms, it is common for everyone who visits Mallorca to fall in love with Palma, an endless capital, unfathomable and full of magic and charm.
Downtown is full of narrow streets shaded by stately buildings that invite visitors to lose themselves. Different cultures and stories combine to form a one-of-a-kind city that must be explored on foot. One walk at a time. Lose yourself in its streets, enjoy the silence and solemnity of this wonderful city where vanguard and tradition coexist naturally.
The old town of Palma hides many buildings, patios, monuments, and museums that will immerse you in its history. When visiting Mallorca's capital, there are must-see attractions such as La Seu, La Lonja, Plaça Major, Plaça de Cort, and many other corners that, despite not being listed in the guidebooks, have the same charm. From Es Prncep, we invite you to discover everything you can see, visit, and enjoy in the old town of Palma.
What to do in Palma's old town
Visit La Seu from the heights
Discovering a city through its streets is fine, but doing it from the heights and from one of the most iconic points is priceless. We always resort to viewpoints to see the city from above, but in the old town of Palma, we find the possibility of enjoying the sea, rooftops, and buildings of the capital from La Seu.
We can visit its patios, know its bell tower and its terraces. Something incredible and magical, especially since we're talking about one of the world's most well-known gothic monuments. There is nothing better than the breathtaking views, sunsets, and sea breeze. The tour is priced at 20 euros and can be booked on the website of the cathedral.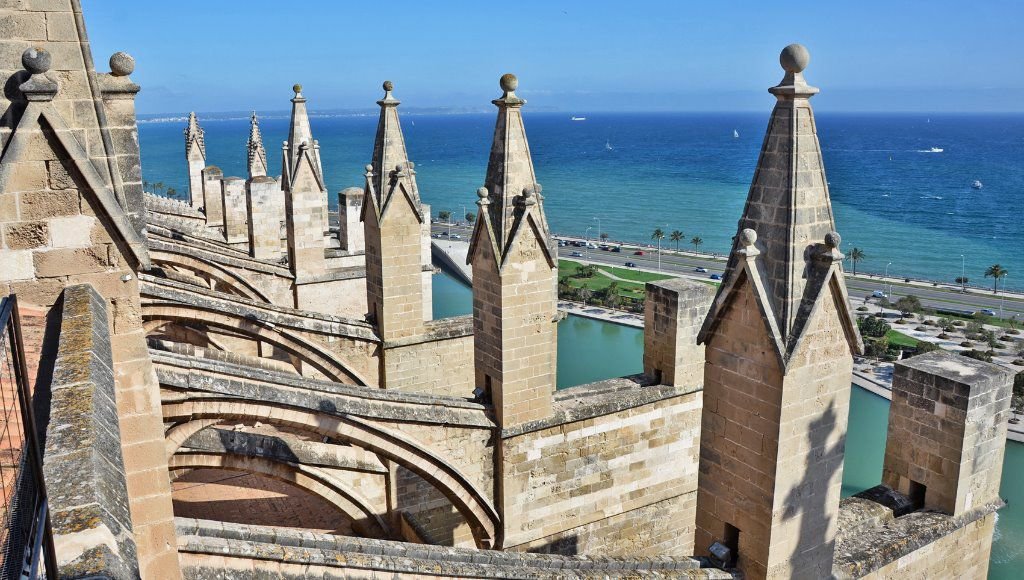 La Lonja: history and leisure in downtown Palma
La Lonja is another architectural gem to see in Palma's old town. Nowadays, it is a diaphanous and bare building that is dedicated to exhibitions and has free access for visitors. It is a good opportunity to see the majesty of this gothic building.
In addition to its history, La Lonja is one of the most lively areas in Palma's downtown. The nearby bars and restaurants will allow you to keep your finger on the pulse of a city that is as lively during the day as it is at night.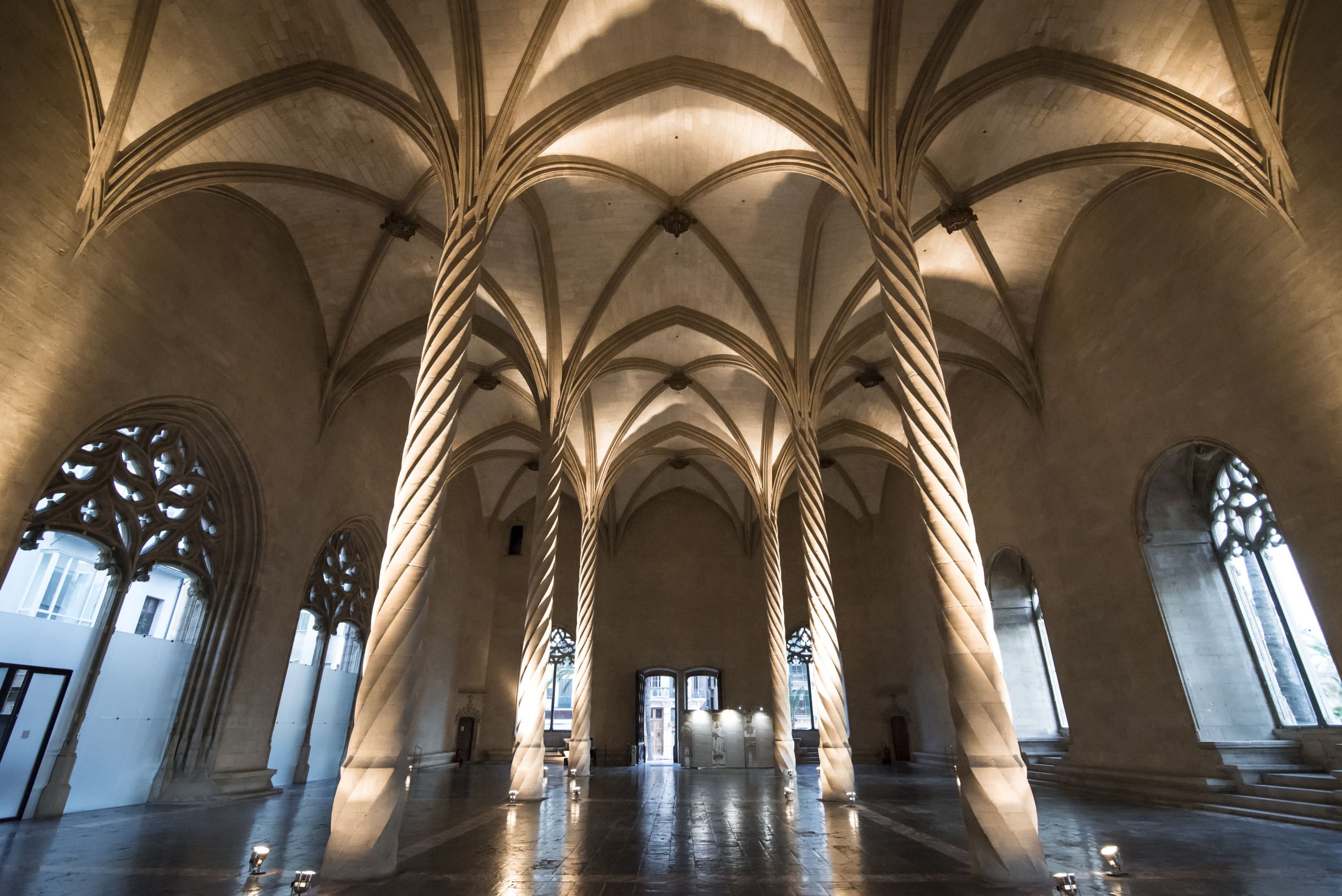 Other must-sees in Palma's old town
There are numerous attractions in Mallorca's capital that you should not miss. Aside from the Cathedral and La Lonja, every street has something to interest you. Charming spots that capture the true spirit of the city.
The Plaza Mayor of Palma, besides being the epicenter of the city, is an obligatory stop. Stores, restaurants, street artists, musicians, and bars where you can have a drink and enjoy one of the most iconic squares on the island.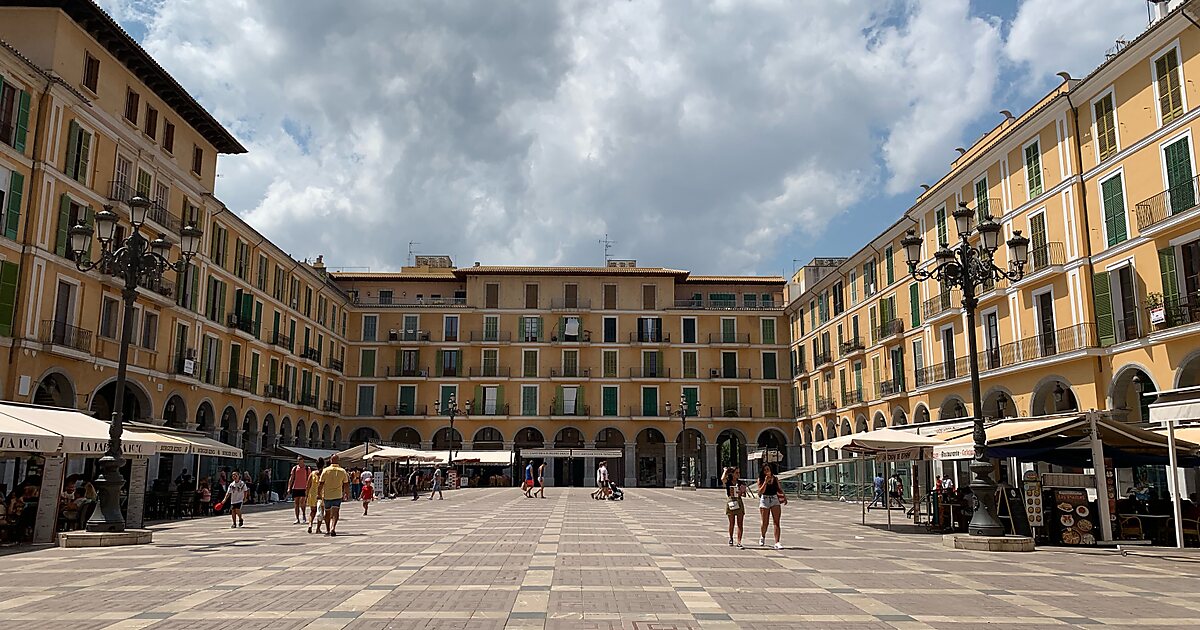 The Basilica of Saint Francis of Assisi is another architectural gem in Palma's old town. In its interior, we find some emblematic tombs of figures from the island. In addition, in this building of gothic and baroque combination, we will be able to visit an interior patio with a lot of enchantment.
Finally, if we want to immerse ourselves in Mallorcan art and tradition, we should visit the Museo de Palma de la Fundación Juan March. This cultural center, housed in a former 17th-century stately home, exhibits its collection of contemporary Spanish art and periodically rearranges it to host temporary exhibitions. It also organizes cultural events. The collection ranges from the most vanguardist works to the end of the 20th century. Its exhibitions include works by artists such as Dali, Miro, and Picasso, among others.
Palma is a city with a special charm. The island's rhythm, slow and light, contrasts with the great activity of the city during most of the year. Modernity and tradition, vanguard, and cultural background to enjoy a wonderful place.
In addition, if you want to put the finishing touch to your visit, we recommend making a toast from the top of Es Príncep, from Almaq, a rooftop overlooking the city and the bay of Palma. We assure you that it is worthwhile.