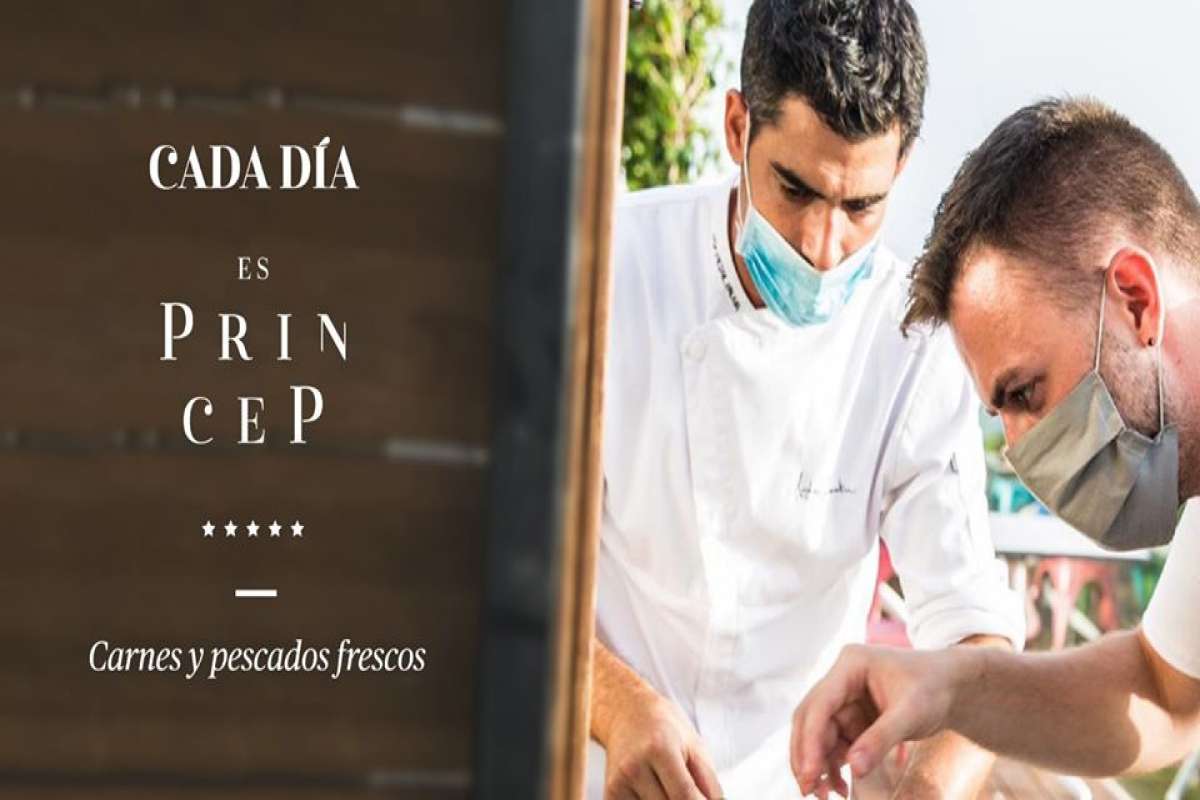 ​To eat, to drink and to live
Andreu Genestra and Felip Llofriu: fresh fish in Es Príncep
written by Es Príncep / August 12, 2020
To eat, to drink and to live.
Three elements that come together in a single concept when you enter Es Príncep: Enjoyment.
We believe that gastronomy, good gastronomy, is an art that, with tenderness, affection and skill, achieves the perfect combination between execution and product. The ideal balance between technique and heart.
In Es Príncep we want to make you happy, very happy, and this is achieved by stimulating all your senses. To provoke your taste, sight and smell thanks to a decisive, elegant and costume-free cuisine. Tastes that don't lie and express our understanding of the kitchen.
We believe in the product that tastes of quality. Fresh products that take our kitchen to another dimension. Meat and fish that delight our guests.
Felip Llofriu and Andreu Genestra - the head, soul and heart of Es Príncep's cuisine - offer fresh meat and fish every day to enchant each and every one of our guests.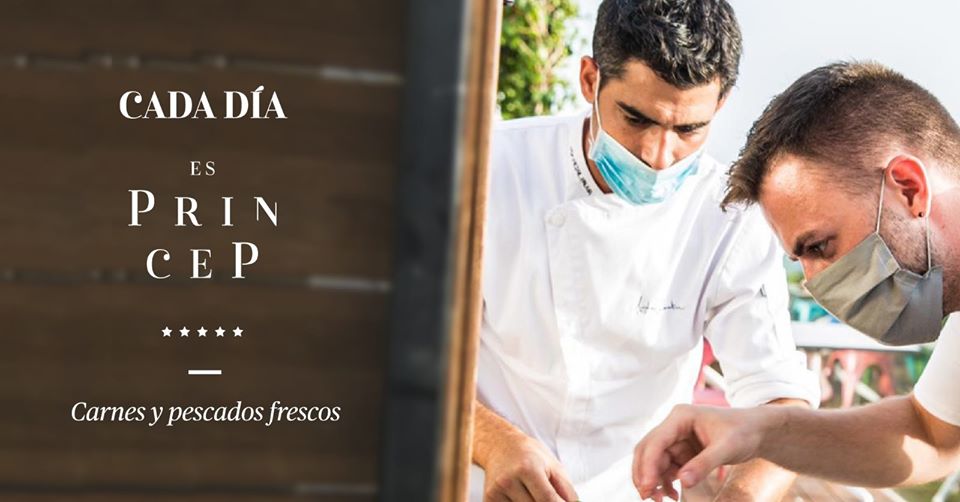 For this reason, this summer we wanted to pay tribute to our appetite and our senses from our wonderful rooftop. Every Wednesday Andreu and Felip cook for you in the Almaq, on the terrace of Es Príncep. Fish straight from the sea onto the table, passing only through their hands.
The five senses will be fascinated by the luxury of simple things. Aromas without lies and deception. The taste of the Mediterranean in one bite. The taste of a good kitchen in which the three main axes come together: eating, drinking and living.
Do you want to visit us?
All you have to do is reserve your table at 971.720.000.