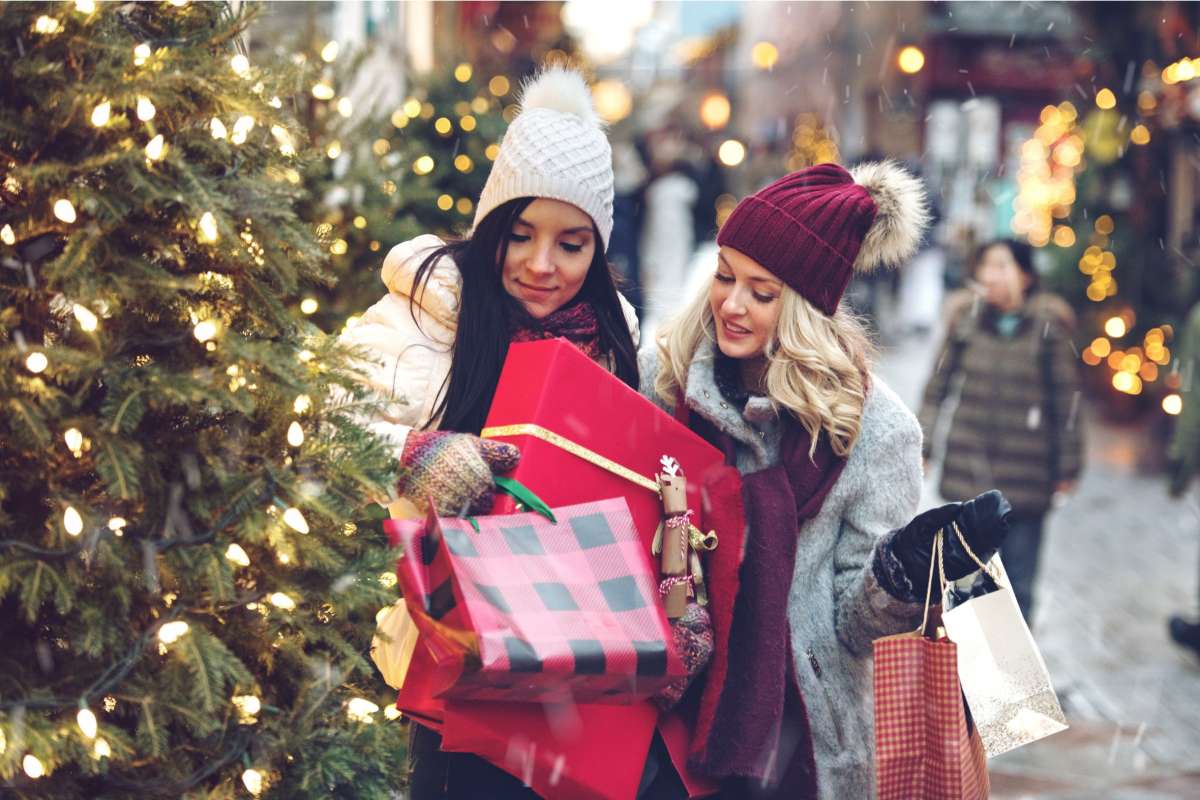 Bring Christmas Forward in Mallorca's Most Exclusive Stores
written by Es Príncep / November 20, 2023
Gift wrapping, the thrill of wearing a new piece of clothing, the scent of a new book, or that elusive perfume you've been searching for. Christmas is about thinking of others and their preferences, taking the time to shop early enough to find the perfect gift—it's a pleasure and a luxury.
Some of the Most Exclusive Shops in Palma
The capital of Mallorca boasts some of the most exclusive shops on the island. Clothing for men and women, makeup, luxury handbags, jewelry, craftsmanship, and art blend in the city center, creating a world of possibilities for shopping enthusiasts.
Pretty Víctor, on Costa de la Santa Creu, is an example of eclecticism where you can find designer decorations, accessories, and jewelry—original pieces with a touch of exclusivity.
On Protectora Street, you'll find Sac Palma Shop, a space with a casual and young yet elegant and trendy fashion style. Their distinctive look is created with African-inspired fabrics on the latest jackets or classic blazers adorned with the most amusing accessories.
Tree of Live is on Sant Joan Street, resembling desert tents with its decoration of fabrics and palms. Here, you'll discover handmade dresses and pants, as well as bracelets, rings, and necklaces inspired by the Far East.
For those who enjoy buying and gifting art, we recommend visiting ArtMallorca on Misión Street or ArtloftPalma on Verí Street. Both centers feature paintings full of personality and small works of art that awaken the senses.
Luxury and Exclusivity in the Part Forana of Palma
While the capital of Mallorca is a fashion capital, the part forana of the island proudly showcases craftsmanship and art turned into everyday luxury items.
Take blown glass, for example, crafted in the workshops of Gordiola y Lafiore—a display of craftsmanship and art in everyday life. Dishes, fine glassware, pitchers, plates, and decorative fountains inspire exclusive and elegant gifts.
In Ses Salines, you'll find gifts for gourmets. The salt from the salt flats is harvested manually, cleaned, and seasoned with the finest spices to add a different and inspiring touch to any respectable dish.
Continuing with gastronomy, in Binissalem, the best wineries on the island offer tastings and unique experiences, along with artisanal products beyond the wine bottle: olives, jams, and cookies make up a luxury basket for refined palates.
Artisan pearls are another option found throughout Mallorca. Orquídea and Majorica are centers where you can witness the entire production process, and their stores showcase the latest designs and unique, sophisticated jewelry—a perfect gift full of elegance and tradition.
If you appreciate special gifts, hitting the mark on the first try and stepping out of the conventional to surprise with your presents, we recommend visiting this post about luxury footwear and where to buy it in Mallorca.