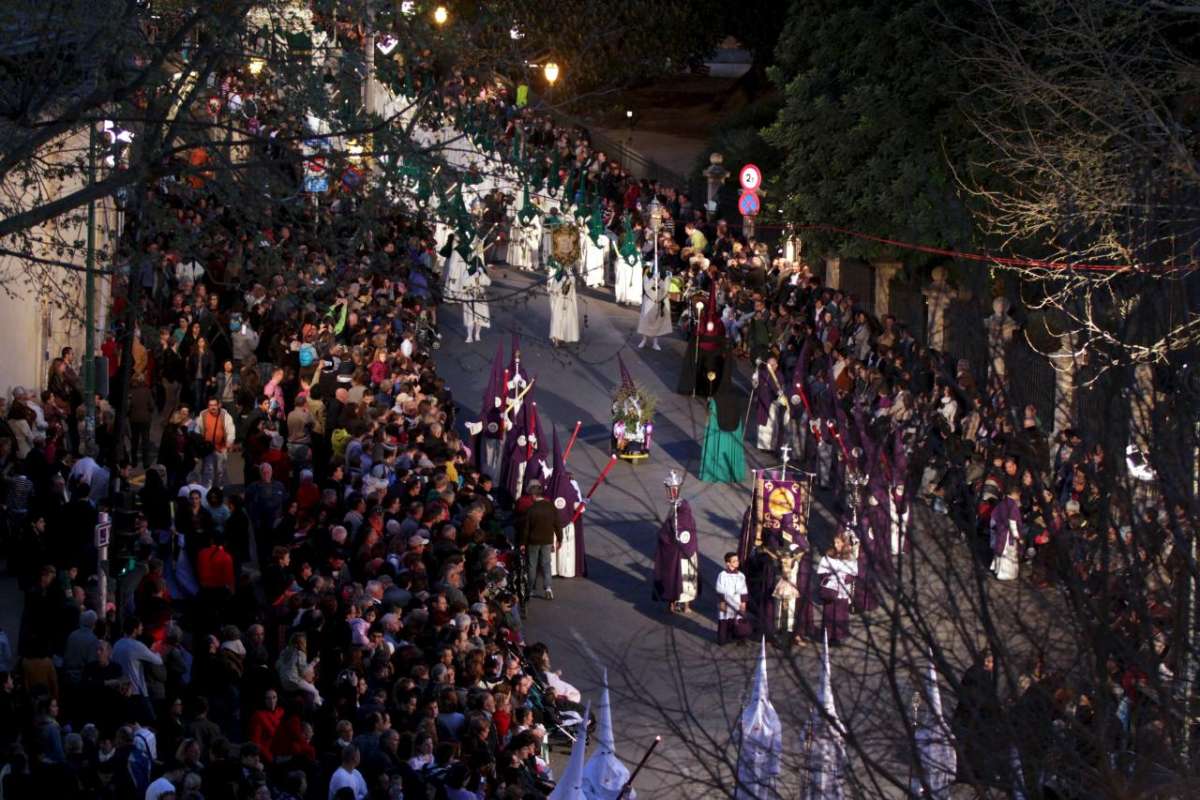 Easter Week in Palma
written by Es Príncep / March 21, 2022
The calendar is in charge of marking the three great holiday periods of the year: Christmas with its lights, illusion and faithful followers; summer and its irresistible passion for beaches and tanned skin; and Easter which, little by little and without making much noise, has become one of the favourite periods for travelling in general and for travelling to Mallorca in particular.
Enjoying Easter in Palma means enjoying sunny, placid days, streets with few crowds and one of the most special times to enjoy a city that is waking up after the winter.
In spring, due to the moderate number of visitors, Palma is a perfect city to visit, discover and enjoy a few days of rest. The temperature is ideal for strolling around the city's neighbourhoods and corners, getting to know its most deeply-rooted traditions and the way the locals live and enjoy Palma.
Here at Es Príncep we recommend three things to do in Palma this Easter:
Get closer to the tradition of Holy Week
Easter Week can be something very striking and picturesque for visitors from outside Spain.
Celebrations in which sobriety and religion are combined with folklore and roots. Days of celebration and tradition.
What not to miss?
Maundy Thursday and the 'Crist de la Sang' procession, Good Friday and the re-enactment of the Passion of Christ on the steps of Palma Cathedral, Easter Sunday and the joyful 'Procession of the Holy Meeting' and Angel Sunday at Bellver Castle with gastronomy and the family as the main protagonists of the festivities.
First swim of the year
Do you enjoy swimming in crystal clear, calm and semi-deserted waters? April is probably the month of choice for those who love the first swim of the year.
Empty beaches, calm waters and the ideal temperature to wake up and shake our bodies.
Doing a few lengths at Easter augurs well for a good beach season.
Lose yourself in Palma
Palma has less than 500,000 inhabitants and the historic centre is characterised by its simplicity when it comes to walking, strolling and savouring it. It is a quiet, safe and wonderful city to get lost in its alleys, styles and architecture. It is a city to walk around unhurriedly and with your eyes wide open, a city made up of details and cultures.
Take a stroll without a map or a clock and discover bits of Palma's history through its architecture.
Don't be afraid to get lost, the sea will always be the end of the road.
And, of course, to recharge your batteries after so many kilometres, finish the walk at the incredible Es Príncep rooftop. Stendhal syndrome will soon make its presence felt.
We are waiting for you!