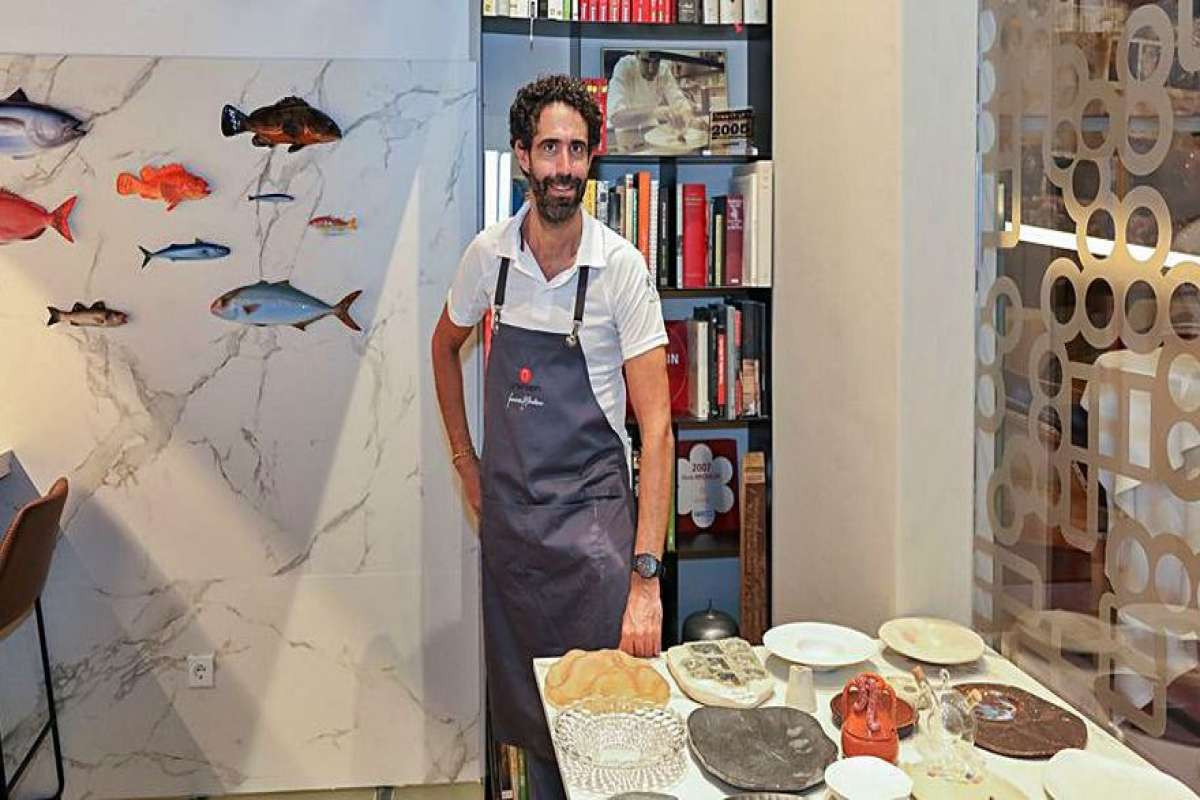 Es Príncep welcomes the Nuevo Zaranda by Fernando Arellano
written by Es Príncep / September 14, 2021
What makes a good chef?
Intuition, technique or passion? Experience, intelligence or ambition? Dedication or talent?
At Es Príncep we are sure that there is no right answer, but that a strange combination of all these elements makes a good chef. We are convinced that a good cook needs a lot of passion, talent, nerves and technique to become the best in his profession. Also, a good team and many hours on the front line.
He is without a doubt one of the greats. Fernando Pérez Arellano is the only chef in Mallorca with two Michelin stars and watching him work is a real treat. The way he handles ingredients, space, details and everything to do with gastronomy shows that he is a dedicated chef, committed to an immersive and complete experience.
His Nuevo Zaranda has landed in Es Príncep to continue - from this new location - to offer a high-quality gastronomy, rooted and rich in tradition. A gastronomy with a meaningfulness, that is able to tell stories.
Fernando Arellano opens the Nuevo Zaranda in Es Príncep with two menus based on the history of his new location, the Roman ruins of the city's former tanners' quarter. So skin is always very present in his creations. Dermis and Epidermis, he calls the two menus with which he revisits his most emblematic dishes and also adds new ones in which he plays with textures and flavours.
Es Príncep, which has always been dedicated to high-end gastronomy and is now, for the chef, "the best possible place for this next stage", could be the place where Arellano receives the longed-for (and well-deserved) third Michelin star.
If you bet on quality gastronomy in Mallorca, you bet on happy customers and satisfied guests.
Come and discover the Nuevo Zaranda. We are sure you will taste the new flavour of happiness.