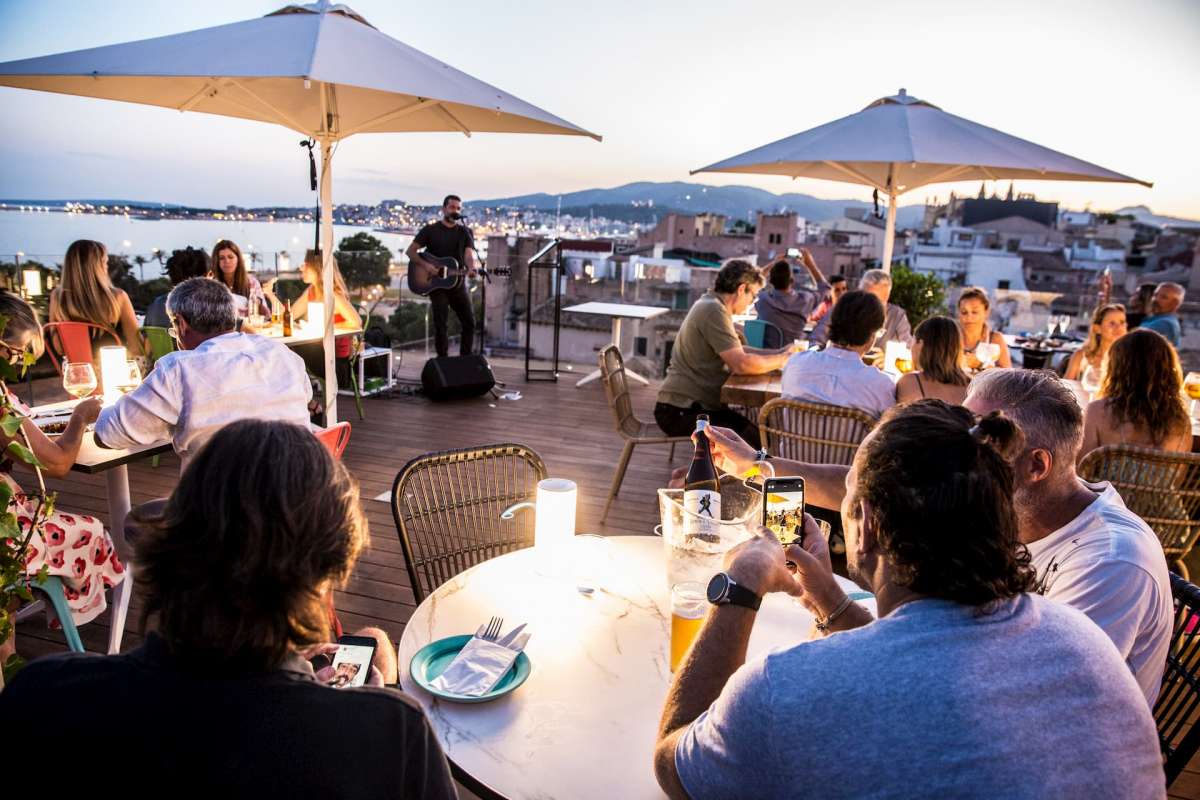 Music for summer nights in Es Príncep
written by Es Príncep / July 20, 2020
Music has the power to evoke happy, nostalgic and important moments in our lives. Parts of us that are associated with songs, notes, melodies, voices or choruses that bring memories back to us. Songs capable of building bridges between people and cultures, of breaking the ice and also the silence.
Music as a universal language in which you can communicate without words.
Many have already resigned themselves to living in silence this summer. The lack of summer concerts and music festivals has in many cases led to unease and uncertainty about live music.
The big question we all ask ourselves: when can we enjoy it again? We have the answer: NOW.
We at Es Príncep do not want to accept this silence. That is why we have decided to design a specific format for the current situation.
Nits d'estiu takes us to Almaq, on the fantastic rooftop of Es Príncep, to enjoy the great Jaime Anglada live every Monday.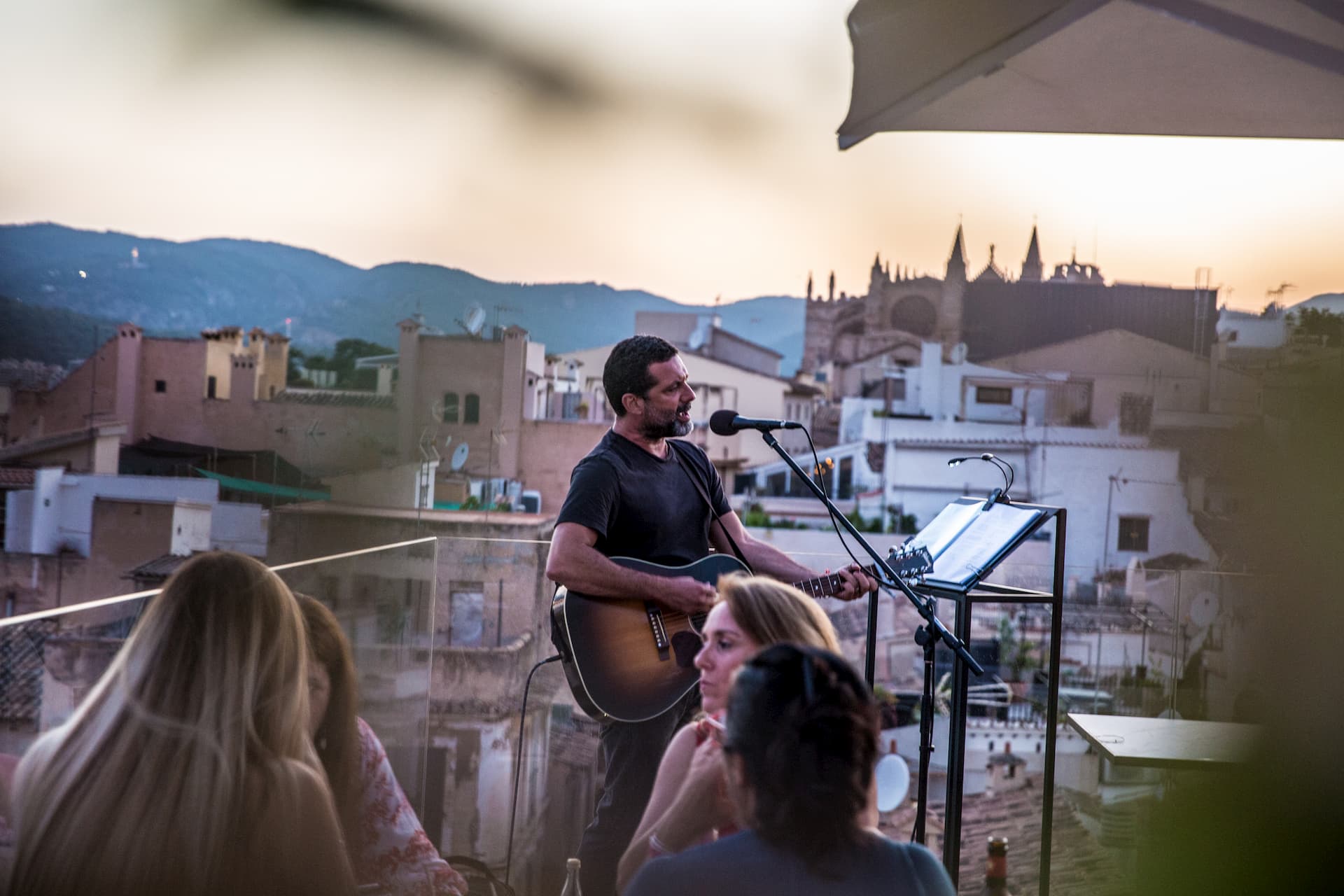 Music in a tight circle on one of the city's most impressive rooftops. The view of Palma's bay and the relaxed atmosphere with a hint of New York and the Mediterranean are the perfect dressing for the music of the Majorcan singer-songwriter Jaime Anglada.
We at Es Príncep have decided to compose the soundtrack for this summer and above all to prove that Monday can also be a special day.
For this reason, we are waiting for you every Monday from 9 p.m. You can have a drink, try a bite (or more) and enjoy the incredible view to the sound of live music.
Reserve your table for next Monday at 971.720.000
Friedrich Nietzsche, philosopher and poet said: "Without music, life would be a mistake."
We could not agree more.