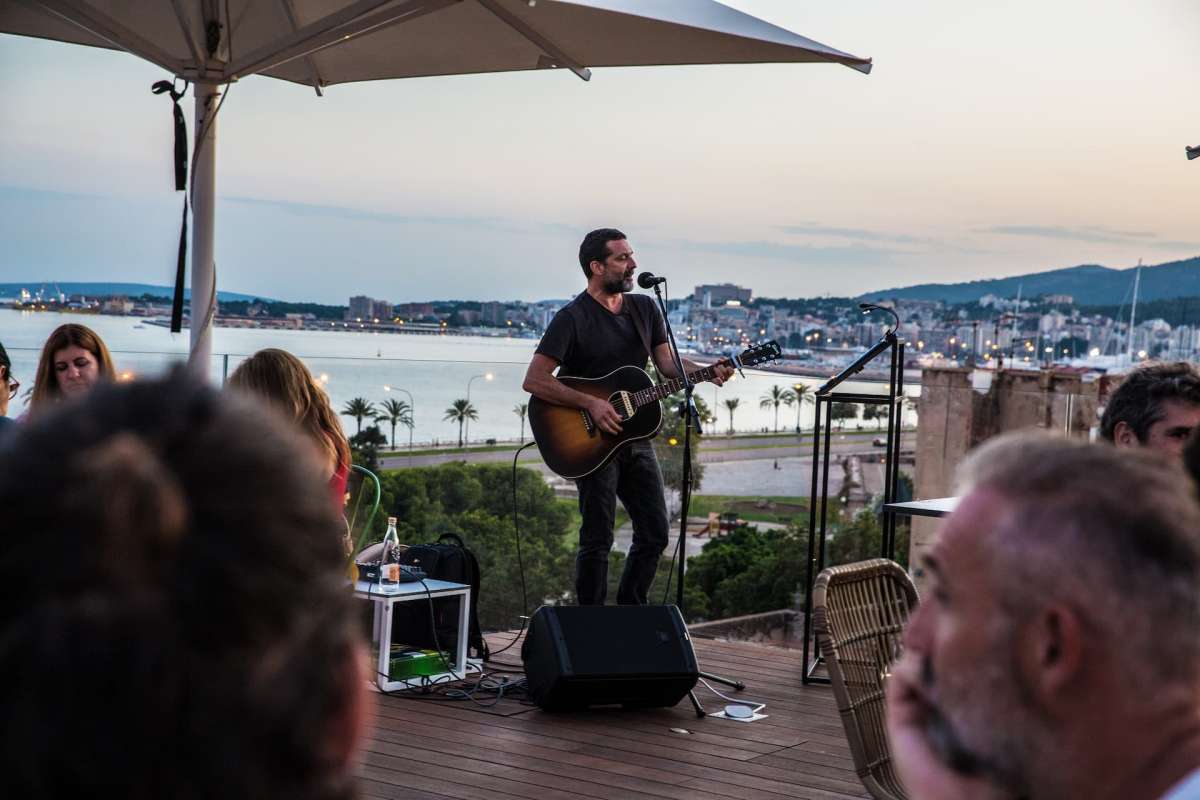 Open-air plans in Palma: Happenings are back
written by Es Príncep / June 02, 2021
Temperatures are rising, restrictions are being relaxed and, as could not be otherwise, fun, life and movement are returning to Palma and, of course, Es Príncep.
Little by little and with great caution, the cities are taking further and further steps towards normality. During this sunny, longed-for spring, people are taking back the streets and there is already a summer atmosphere in the terraces.
Palma wakes up and, as every year, offers us endless opportunities to have fun and enjoy ourselves. Palma is once again a happy, diverse city with so many options that it's hard to plan the agenda for each day.
From Es Príncep with our Happenings -day-long events with good music on the Almaq terrace- we again offer you plans for every day of the week. Music, a complete and balanced menu, the best cocktails, a good atmosphere and magical sunsets that will stay with you for a long time.
A perfect setting to write the best stories of this summer that is about to begin.
Want to know the best outdoor plans in Palma?
Let's start with our famous happenings at Es Príncep:
Monday - There is no better way to start the week than enjoying a sunset overlooking the bay of Palma to the sounds of Jaume Anglada's music. He is a singer-songwriter with a special signature and charisma able to create an atmosphere that turns Mondays into weekends, if only for a short while.
Tuesday - "Jazz is about living in the present".
At Es Príncep, Animamina offer gentle and wonderful jazz sessions. We want you to live the moment consciously and always present, with good music and in a privileged environment.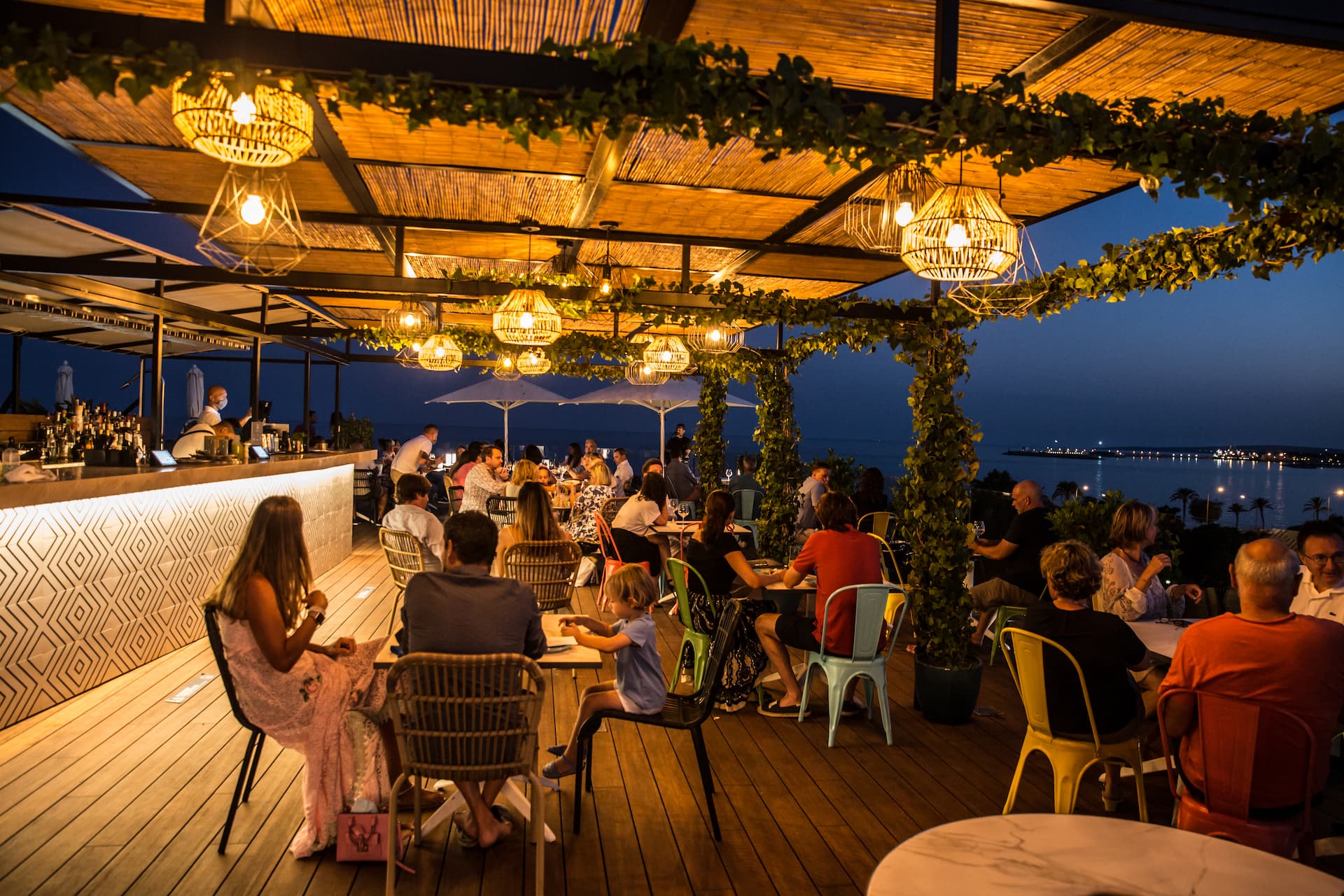 The roof terrace with the best view of Palma to the rhythm of jazz music: the luxury of simple things.
Wednesday - If you're a fan of pop music, Wednesday will be one of your favourite days of the week. Juanjo Montserrat is responsible for setting the mood on Wednesday evenings. Pop music to say goodbye to the day and welcome the second part of the week at Almaq.
Thursday and Sunday - Deep house lovers can also have their special moment at Almaq thanks to DJ Joni Theas.
Good vibes and good music to say goodbye to the day and let the night take over.
Es Príncep puts its happenings at the service of your happiness.
Plans for all tastes, so you can enjoy the good weather from the skies of Palma.
Book your table and ensure hours of relaxation and fun: https://www.esprincep.com/en/happenings