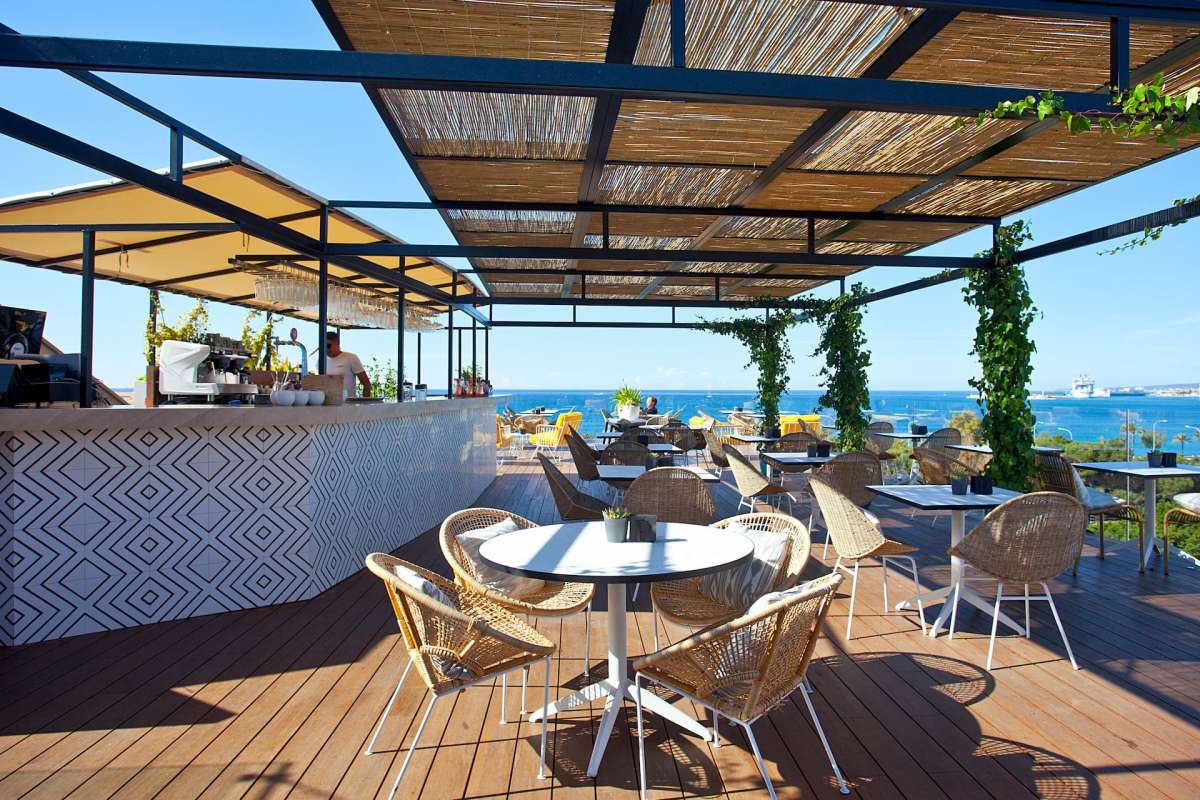 The awakening of bar terraces
written by Es Príncep / May 19, 2020
These weeks, happiness certainly fits inside a terrace.
Good weather has arrived right on time after a few months indoors. It comes along with a mad desire for outdoor dining, cocktails with friends, clear views and that feeling of freedom we longed for.
Terraces have acquired a special meaning over these past weeks, and there is nothing more appealing than sitting there for hours in good company while, unaware of the passage of time, the sun hides somewhere behind the island's horizon.
Terraces with views to the sea, indoor terraces, large, small, intimate, improvised or vintage terraces... it does not matter. What does matter is that, little by little, the bare streets are incorporating their complements. Streets went from silence to laughter and conversations where we try to make up for lost time.
Terraces have the capacity to make us tremendously happy. For that reason, at Es Príncep we would like to recommend the terraces that will be able to strengthen and multiply the oases of happiness and ease.
Blue Jazz Club
At the Hotel Saratoga, located on Paseo Mallorca in Palma, you can not only enjoy spectacular views of the city but also a nice drink while listening to jazz. Live music creates a very special soundtrack for this "post card" view of Palma.
Bar Cuba
For 100 years this building has stood by the sea in the heart of Santa Catalina, a fishing district in Palma.
From its terrace –with privileged views to the Cathedral– the city roofs blend in with the sea in a most Mediterranean spectacle.
Es Baluard
Contemporary art, good views and better company. The terrace at Es Baluard, the Museum of Modern and Contemporary Art, is a meeting point for many locals and visitors.
Almaq – Es Príncep
We will find the jewel of the crown right at home. Almaq, our rooftop, is one of the most special spots in the city.
It is because of its views to Palma's bay, its relaxed atmosphere, its decoration and music, and that magical light that pervades from morning to evening.
Because of all that and more, life from Almaq is a lot more enjoyable.