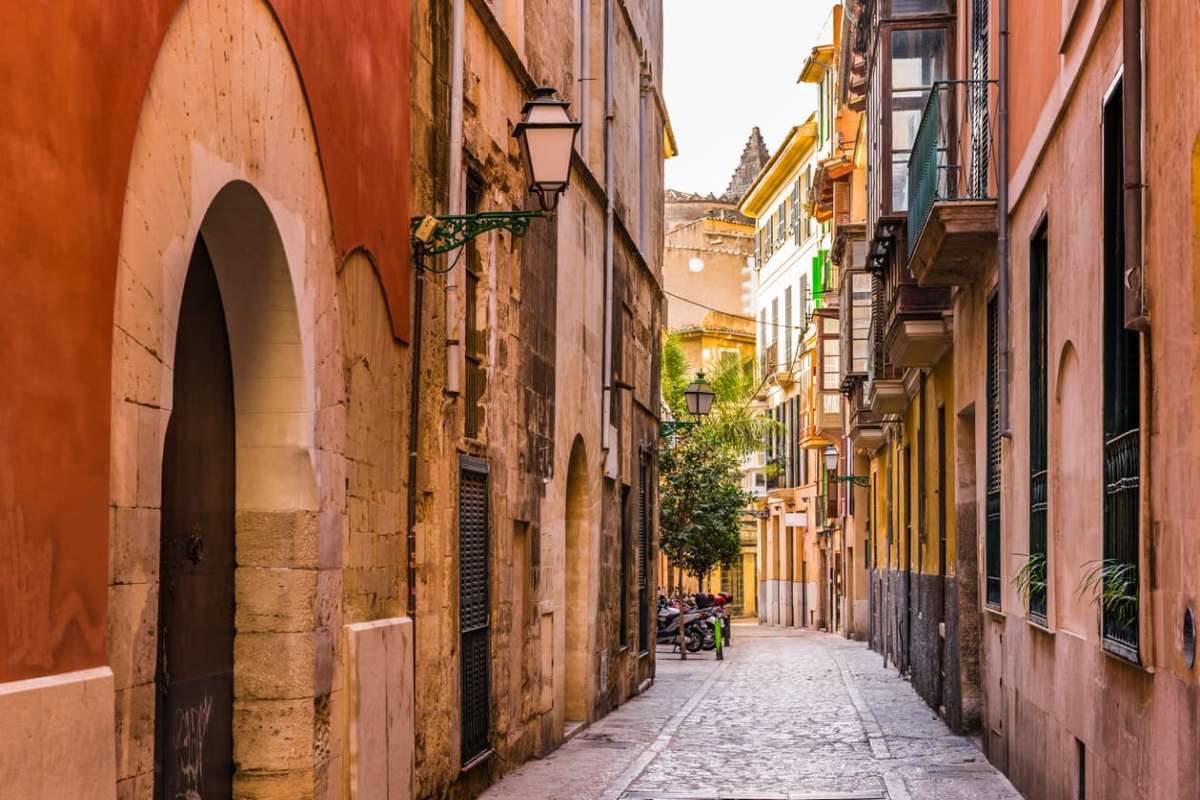 What to do in Palma in three days
written by Es Príncep / October 30, 2020

Getting to know a city can become a lifetime's work. To know its most secret corners, its stories hidden behind the walls, its deep-rooted customs, its roots or its history. The colour it has in every season, the smell of its streets in the morning or the sweet taste of its summer nights.


However, to fall in love with a city, one second is enough. A love (perhaps at first sight) that will suddenly bind you to this place forever. It can be a street, a promenade, a façade or a corner.


We at Es Príncep are aware that it takes a little over three days to get to know Palma in depth, a city full of charm and attraction. But we also know that during these three days you will suffer more than once a crush on the city, which has something new to offer with each visit.


You only have three days? Don't worry, we'll tell you where to go to make you want to come back:



Walk through the old town. A walk through the most traditional part of the city is a must. The Jewish quarter, the Arab baths and a multitude of narrow streets full of history in which you can get lost. Our advice: Leave the map aside and enjoy walking through unknown but charming alleys.



Shopping at the Mercat de l'Olivar. If you enjoy the markets with fresh food, the Mercat de l'Olivar will be one of your favourite places. Located 5 minutes from Plaça Espanya, El Olivar is the reference market for those who enjoy quality products, a wide offer and the crowds. Stalls full of meat, fish, vegetables, fruit and flowers, but also bars and restaurants. A market is always a good indicator of a town and its inhabitants.



Dinner and drinks in Santa Catalina. If you are looking for a variety of restaurants, nightlife and gorgeous neighbourhoods, you should take a walk through Santa Catalina, an old fishermen's quarter that has not only preserved the charm of bygone times - its cobbled streets are admirable - but also offers a wide range of restaurants, bars and party places. Locals and visitors merge in the heat of the night.


Walk in El Portixol. You can see the sea from every corner of this coastal quarter. Sportsmen, families, couples, people lying in the sun and terraces full of people. The perfect neighbourhood to enjoy the sea in winter and summer.



Shopping in Jaime III and a visit to the cathedral. If you're one of those people who likes to go shopping when travelling, then you'd better do it in style. Jaime III is not only one of the best-known shopping streets of Palma, but also one of the most beautiful areas of the city to discover. Tip: After shopping, take a walk to the Born and Plaza de la Reina. Standing at the foot of one of the most beautiful cathedrals in the world is priceless.



Three days may not be enough to discover a city, but we are sure that after this tour, you will want to spend many more days to discover it to the end.