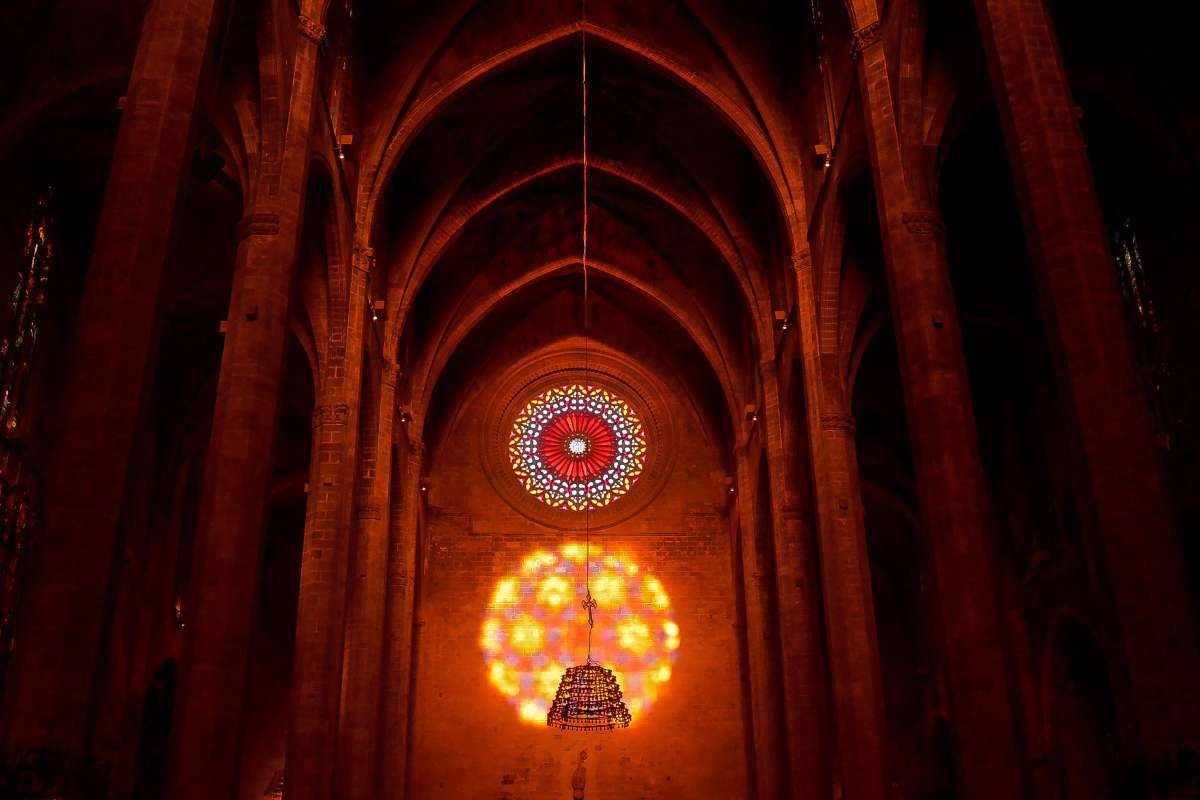 The Festival of Light at the Cathedral of Palma
written by Es Príncep / November 02, 2022
Twice a year, only twice a year, at the Cathedral of Palma—and anyone who is willing to get up early can witness a very special phenomenon of light that can only be observed on November 11th and February 2nd, Candlemas Day and Saint Martin's Day respectively.
On those two days, around 8 am, a beam of light bursts into the temple with force through the main rosette measuring more than 11 meters in diameter. The light passes through its 1,116 colored pieces, creating an almost dreamlike atmosphere inside the church, and travels through the central nave until it is projected onto the wall, just below the opposite rosette on the main façade. At that moment, everything seems to align to form a figure of eight made up of light, color and magic.
From the moment it appears until around 9 am, visitors can enjoy two rosettes, one made of glass and the other made of light, with nature and man collaborating to create a phenomenon of light that attracts more and more visitors.
And, although many residents of Palma believe that this spectacle is due to the expertise of the architects who designed the cathedral during the 14th century, it is a phenomenon born of pure chance because there was no rosette on the façade—the one at the top of the figure of eight—until the middle of the 19th century, five centuries after the construction of the main rosette. In 1851, a terrible earthquake destroyed the façade of the cathedral, and it was not until the restoration works that the rosette we know today was unveiled.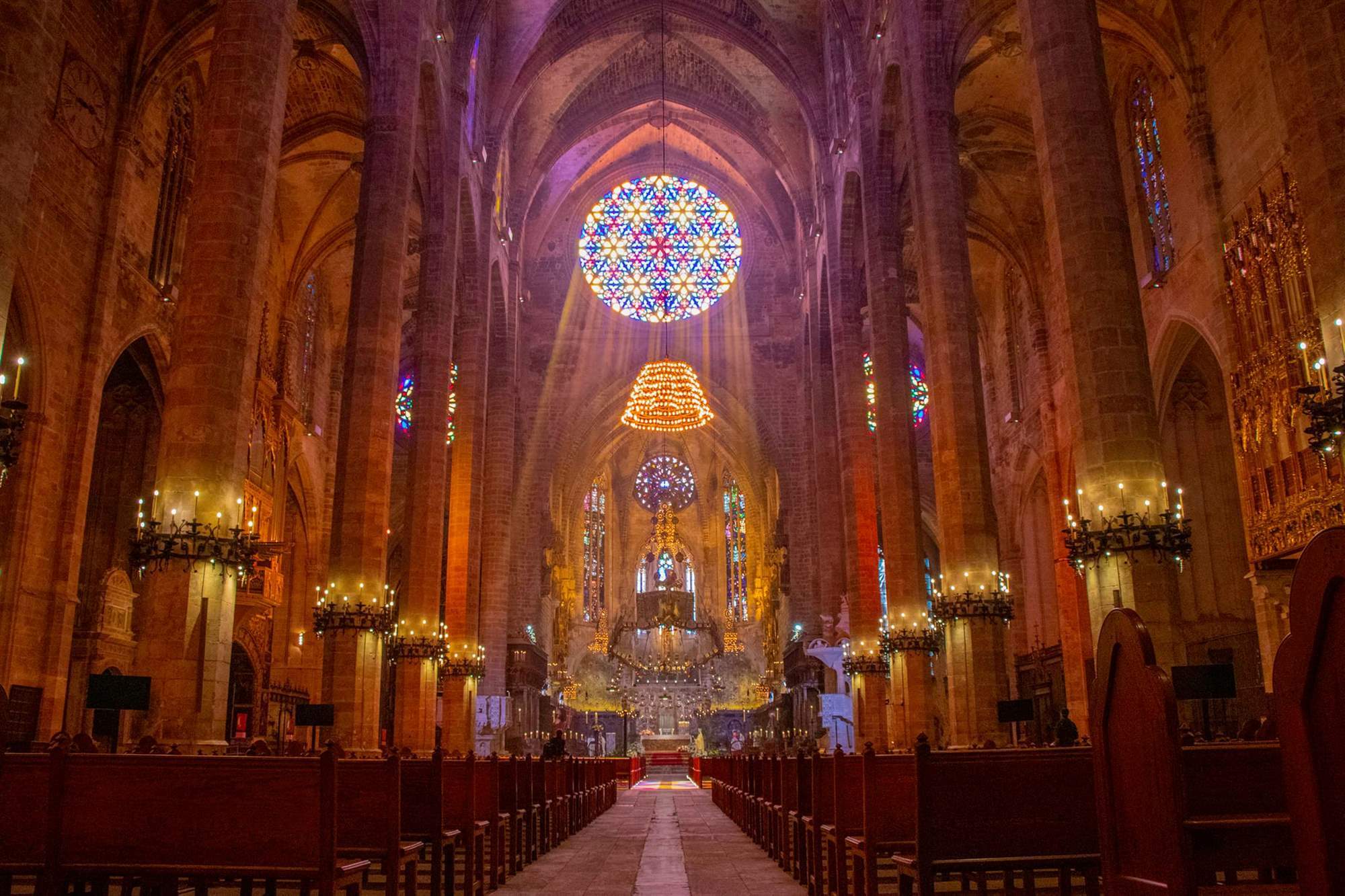 Watching the Cathedral of Light flooded with color on 2/2 or 11/11 is a spectacle worth seeing at least once in a lifetime. Also, if you have never been inside La Seu, it is a unique opportunity to get in for free. It is the only time, apart from the liturgical celebrations, when you can access the Cathedral of Palma at no charge.
We at Es Príncep recommend you to come and see the next figure of eight, which will be celebrated on 11/11/22. We are sure that this November with its clear and sunny days will offer us a unique spectacle.
Tip: the doors open at 7:30. If you want to get a good seat, we recommend getting there early. We assure you it will be worth it. And if you go to one of Palma's markets for breakfast afterwards, it will be the perfect choice!