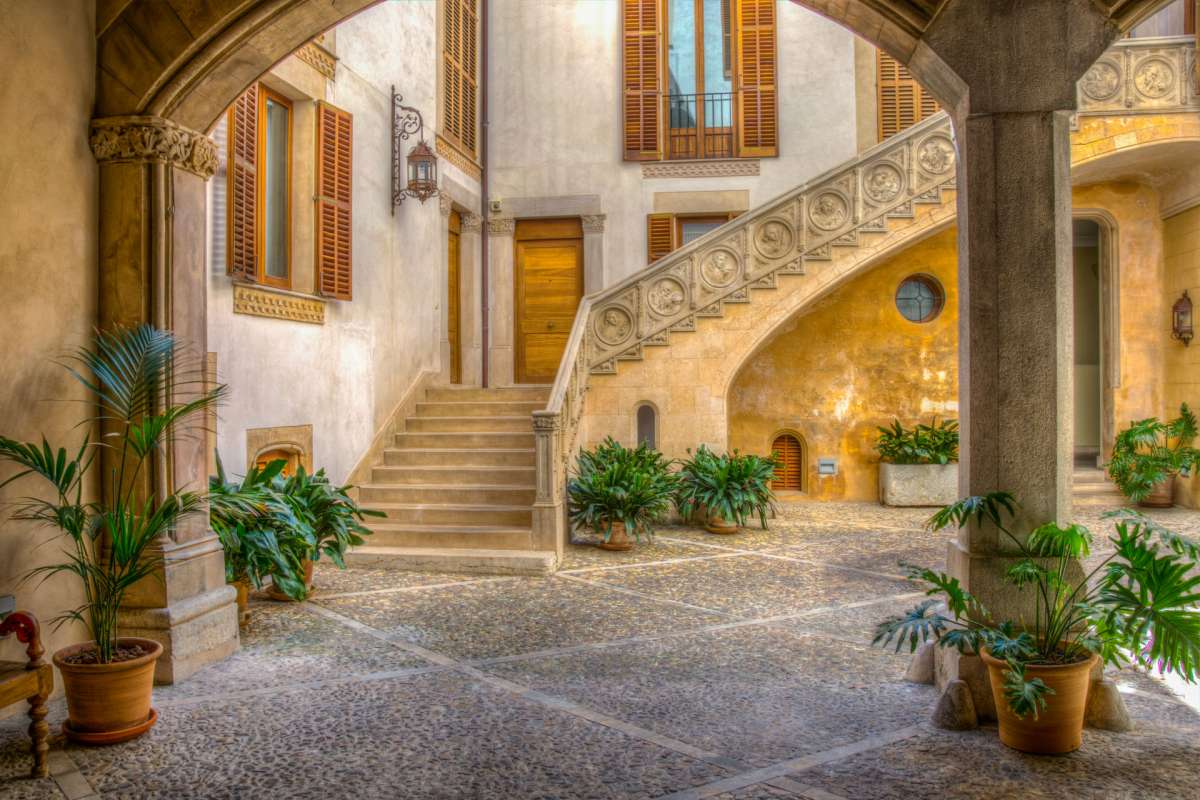 Discovering the most beautiful courtyards in Palma
written by Maya Deutsch / February 07, 2019
If there is one reason why the old town of Palma de Mallorca is famous, it is because of its well-known patios. The "city of the patios" is how Palma is known in many parts of our country; and it is not surprising considering that during the twentieth century Palma was the Mediterranean city with the highest number of mansions and palaces.
But what are these patios and why are they so famous? If you walk through the old town of Palma you will see that every two or three houses there is a large portal through which you can see a beautiful inner courtyard and usually large staircases leading up to the upper floors of the house.
These interior courtyards were very typical of stately homes in Palma. They are located between the street and the house, and were formerly used as a space for interacting and for conversations with the neighbours.
These stately homes were a symbol of social status, so having an interior courtyard was almost mandatory for everyone who walked down the street to watch. Since the courtyard was the first thing seen before entering the house, all of them are very beautiful and have architectural designs by the best architects of the time, as well as large plants that provide shadow to the patio.
Among the common characteristics of these courtyards are the entry of natural light from the top, the typical architectural columns and arches of each period and the enrichment of the space with Renaissance elements, such as large windows and portals and even some sculptures. Of course, the impressive staircases leading up to the upper floors are not lacking in any of them.
Although most of these mansions and palaces in Palma today have been divided into several houses, many of these courtyards are still in very good condition, and are places where one can imagine what those stately homes of the last century looked like.
The most impressive courtyards in Palma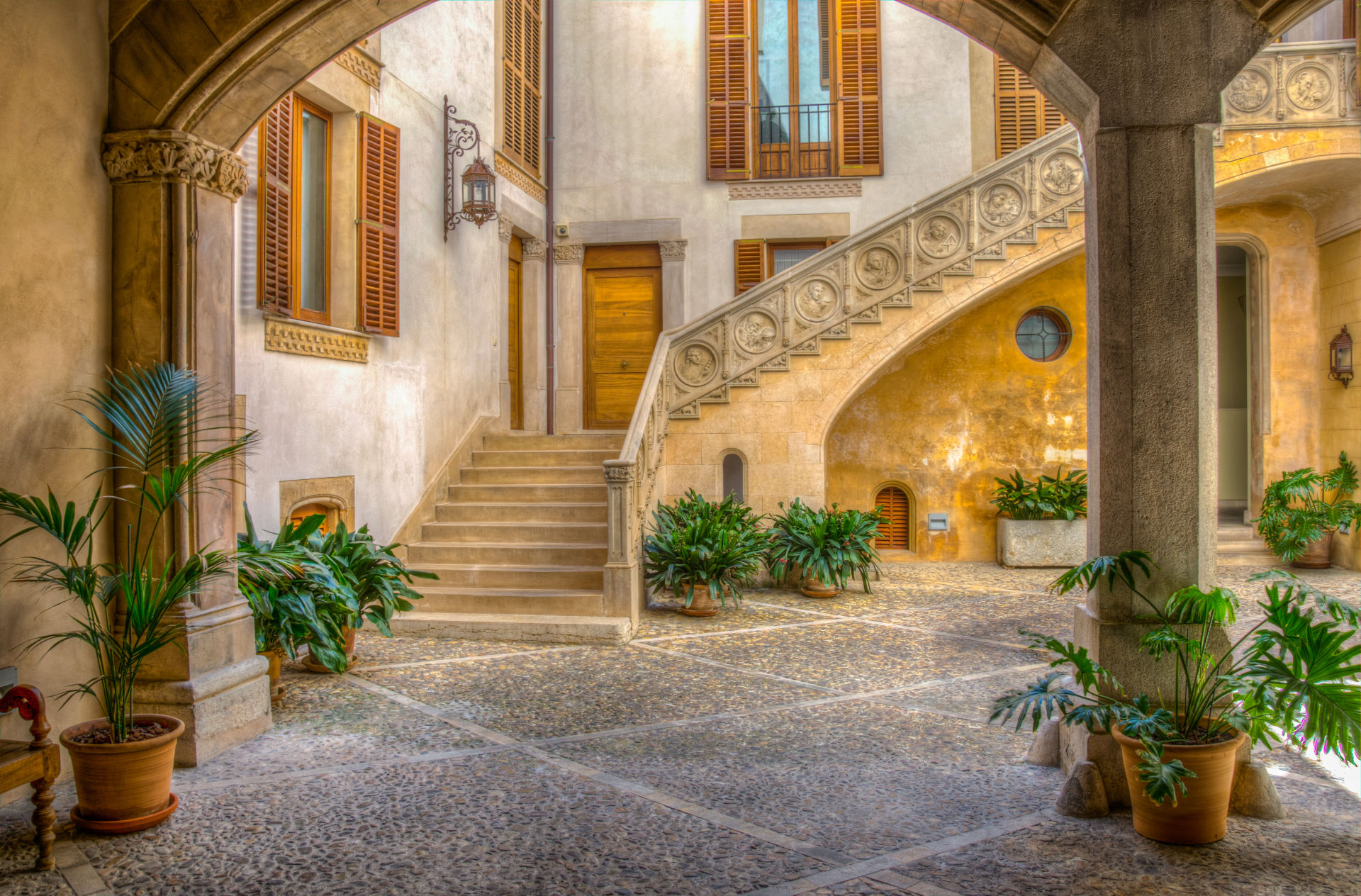 It is difficult to say which are the most beautiful patios in Palma, but if we had to choose 3, these would be the ones:
Ca'n Vivot: This courtyard has kept its original character since the last refurbishment in 1725. Outstanding features include its pressed soil floor entrance, its columns and corinthian capitals, and a large gallery with three arches.
Ca'n Catlar de Llorer: This courtyard is one of the oldest one in Palma. It stands out for its Gothic style and entrance, arches and octagonal pillars. A few years ago, during a renovation, Gothic mural paintings were found.
Ca'n Oleza: 17th century courtyard. It contains all the architectural elements that in later periods will define the patios of the houses in Palma.
Guided tours around the patios of Palma
Whether you are visiting the city staying in a hotel in Palma or you are a resident and have never visited them, we recommend that you take up time during an entire morning to visit these architectural masterpieces of Palma.
These urban patios can be visited through guided tours organized by the Conselleria de Turisme Mallorca. Each of them has a number assigned to it and, depending on which area of Palma they are in, they are classified into two zones: Ciudad Alta (patios 1 to 38), Ciudad Baja (patios 39 to 62).
There is no doubt that the visit to the courtyards of the stately homes is a must-see if you are in the city for a few days.