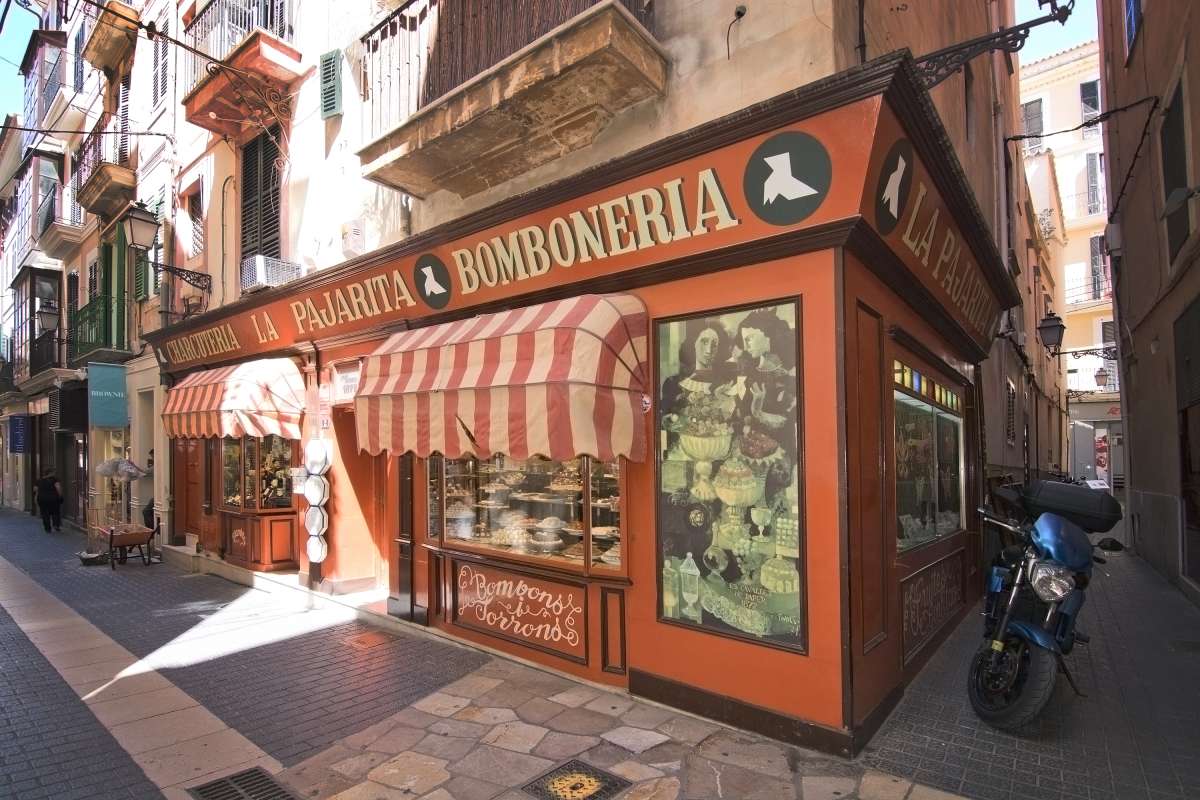 Discovering the District of Sant Nicolau
written by Maya Deutsch / January 02, 2019

There's no doubt that anyone who has visited Palma's beautiful and picturesque historic centre will recommend the Sant Nicolau district to you without a second thought. And the reason is obvious: cobblestone streets, tourist attractions, historic buildings and shops with a lot of history. If you've decided to spend the day in this beautiful city and you have enough time, get the map ready because we'll recommend the following stops for a perfect day. Are you ready?

The famous street of Can Veri

It is probably one of the narrowest and most charming streets you can find in Palma. As you stroll through its beautiful cobblestone streets you will discover the true jewels of the city. There are thousands of visitors, including tourists and residents, who decide to get lost in its streets, full of art galleries, exclusive shops with designer clothes, as well as stately homes, will leave you more than surprised. Whether it's for an afternoon stroll in nice company, to buy a little gift to decorate your home or a Christmas present, here you'll find everything you need. And beautiful at night with the lights on!

Emblematic shops

Our route begins sweetening in the traditional confectionery "La Pajarita", where we can sample the best chocolates and sweets of the city. Nearby you can find the toy store "La industrial" which was founded in 1929. With decades of history, it is the oldest toy store in the capital and maintains the same "retro" style of years ago, transmitting the vintage feeling. If you are looking for an authentic Mallorcan sobrasada, we recommend you to stop at "Colmado de Santo Domingo", where you can buy typical products of the island such as butifarrón, cheeses and other Mallorcan sausages. With more than a hundred years of tradition, in "Paraguas" you can find all kinds of fashion accessories. In "Àngela" haberdashery, which has more than 300 years of history, you can find all kinds of buttons, handkerchiefs and threads - a magical place!

Historic buildings

As in other parts of the city, Sant Nicolau has many historic buildings and centres worth visiting. Among them is the Can Sureda d'Artà farmhouse in Can Verí, which has become a space for temporary exhibitions of contemporary art. With three upper floors, this house was built in 1447 and the Gothic and Baroque elements, as well as its large façade will impress you. The Church of San Nicolas was rebuilt in the 17th century and you will be able to discover the different stylistic stages that have shaped the history of this place. An obligatory stop!

Artistic Route

If you're an art lover you'll love these places. In the district of San Nicolás you will find several galleries and art studios that will allow you to discover the artistic side of the city. Among them, Gallery Red, a totally different shopping experience where you can find luxury handbags, interior design furniture, and works of art by Andy Warhol. Nearby you can also find Galeria K , a space dedicated to modern art where you can find temporary exhibitions of national and international artists. If you want to know and visit the best art galleries, here you can find an art guide to discover the most original places in Palma.

Palma is, without a doubt, a box full of surprises with an infinity of activities and places to discover, and the truth is that here we can find everything we need. That's why staying in the city is the perfect plan to make the most of and explore this wonderful place.