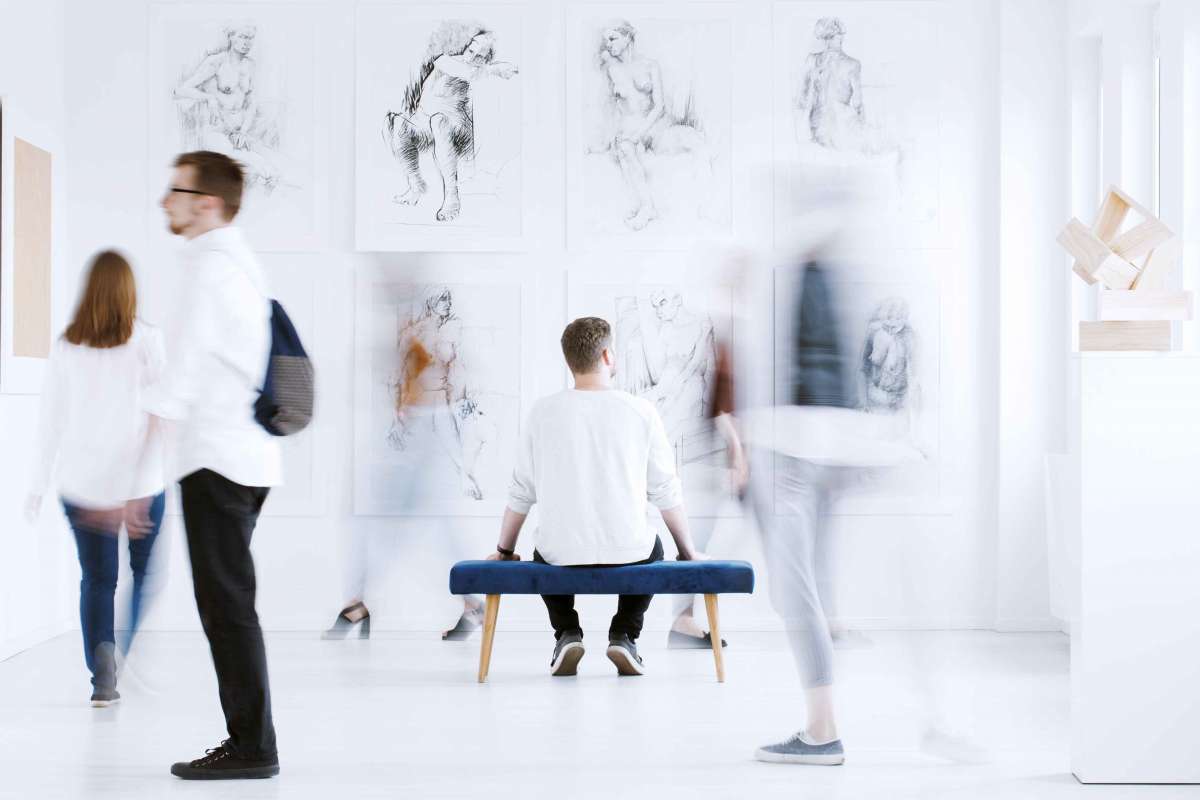 Guided tour of galleries and museums in the old town of Palma
written by Maya Deutsch / December 11, 2018

When we talk about a cosmopolitan city like Palma, we instantly think of countless shops, numerous shopping centres and tourist attractions. But have you ever thought that there is much more to it than this? There is no doubt that the heart of this island has many points of interest and monuments to see, but Palma offers much more than that. Between cobblestone streets and cul-de-sacs, here's a perfect plan to discover the art and history of the city like you've never done before.

A very creative and different concept. This Gallery is a space where you can get inspired and enjoy a shopping experience in the heart of Palma. A combination of contemporary art, interior design, handbags and vintage jewelry, you will find all kinds of pieces. This space is one of the few places where you can find artworks by Andy Warhol, Damien Hirst or Jean-Michel Basquiat for sale to the public. An unforgettable experience!

Built in 1975, this museum houses an excellent twentieth-century collection of modern and contemporary sculpture, as well as pieces by Henry Moore, Agustín Cárdenas and Max Bill, which are some of the artists who complete this space. For many years it was the residence of Juan March Ordinas, which was later designed following a historical language influenced by the Mallorcan and Italian Baroque palaces, becoming the Museum of Modern Spanish Art. Here you can also find a library specialized in Balearic subjects, an must-see!

Not far from the Bartolomé March Foundation you will find this curious art gallery. It opened its doors to the public in 1969 and has the longest trajectory in contemporary art exhibitions in Spain. Totally recommendable for all those who are passionate about this type of art and historical architecture, as it has some of the most important works of international artists. Considered the most impressive private gallery on the island, there is no doubt that you will be surprised in all senses.

In this 17th century old palatial home you will find the most significant works of contemporary art by international artists. The building is distributed over four floors where it houses different projects, performances and individual exhibitions of all kinds, with distinctive and unique pieces. Some of the artworks can also be seen at several annual art fairs in Cologne, Barcelona and Castellón.

If you are a modern art lover, we recommend to visit this museum which is considered one of the most important of its kind in Spain. Here you can see some of the artworks by Picasso, Miró and Dali, spread over 3 floors that also house works by local artists from the late 19th century to the present day. The location is perfect, you can take a stroll along the city wall and outdoor terraces with beautiful views of Palma Cathedral. A tip? Visit the museum in the evening as you can enjoy an impressive lighting show overlooking La Seu.

After a cultural route through Palma's old town, do you want to put the icing on the cake? The city offers countless places and activities to do after a successful day,
how about a drink overlooking the bay of Palma? Or if you decide to turn your weekend into a cultural experience, you can stay in one of the most luxurious hotels in the old town, next to Portixol