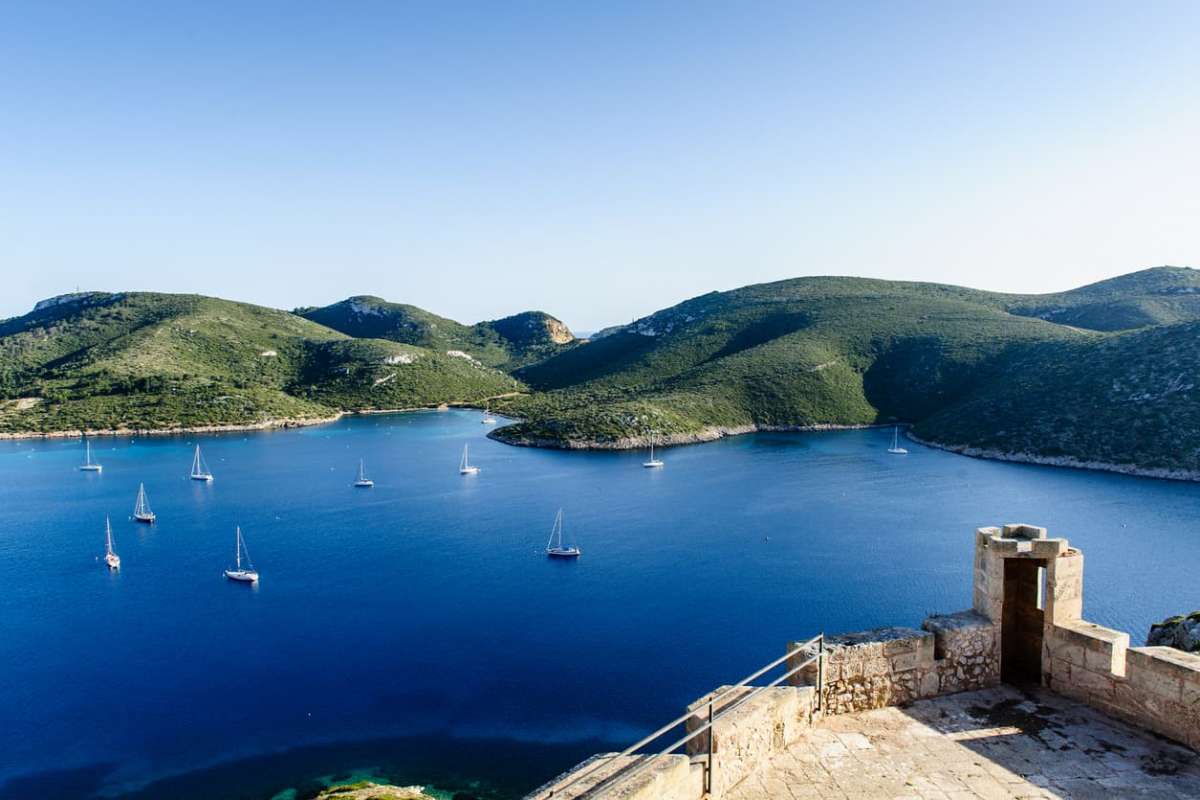 Cabrera, the elegant younger sister
written by Es Príncep / June 29, 2020
Do you remember the question we asked you almost four months ago?
And you… what will you do when all this happens?

We talked about staying in, embracing our loved ones, planning, swimming, appreciating the little things and valuing what is really important.
For a time we have lived just from our imagination, but now the time has come to make those ideas into a reality.
Mallorca has many qualities… many, but one of the most special, without a doubt is the closeness she has with one of her younger sisters, the island of Cabrera.
If you have not yet had the opportunity to appreciate Cabrera's colour palette, its calm and its tranquillity, we at Es Príncep really encourage you to take a visit.
Cabrera is a paradise 10 kilometres from Colonia de Sant Jordi, a town located in the south of the island. Just half an hour by boat, one can find an island of generous nature, a natural paradise in which to get in touch with the organic beauty of the Mediterranean.
There are no hotels or restaurants, just a small retreat and a bar from which to quench your thirst on hot days. A castle, a port and a museum. 500 species of plants and 950 kinds of marine animals. A handful of coves and pure tranquillity. This is the island of Cabrera.
13 square kilometres has been declared a National Park and the well-known Spanish naturalist, Félix Rodríguez de la Fuente has described it as the Ulises of the Mediterranean, half an hour from Mallorca.
An island designed for sensitive people, capable of appreciating beauty in the simplest things. Discovering it is taking a trip back in time and getting to know a bit of our history.
To get there, there are many private companies offering excursions from Colonia de Sant Jordi
The journey lasts between 30 to 45 minutes, depending on the weather, sea and the type of boat one uses. During the journey, the Cova Blava is a mandatory stop. One of the jewels in the crown that, especially at sunset manages to create light effects that will make you discover shades of blue you have never seen before.
If, on the other hand, you decide to go to Cabrera in your own boat, you should remember that only 50 boats per day are allowed to anchor and a permit will be needed to do this. You can request more information by visiting the following website and getting in touch with the park administration (www.reservasparquesnacionales.es).
Spending a day in Cabrera is like spending the day in paradise.